AxeTruth 09/13 Monday Chopping Block – The Inferior Class & Jim Crow Rebirth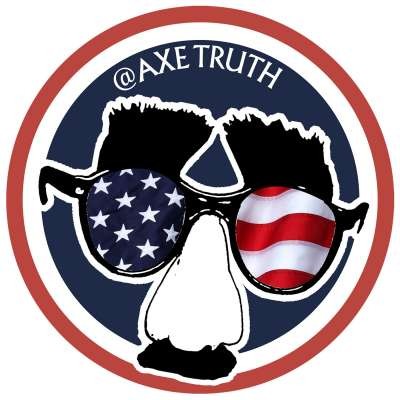 The elites & the MSM (the enemy of the people) are trying to bring back segregation, an underclass, along with trying to manufacture more division amongst the peasants... The NWO Deep State engineers will continue to ramp up their Communist totalitarian agenda which will push the people to UNITE , push back .. and it is happening now.

1. This information war some of us are here just to wake you up... not for popularity , likes , and views.. its about fighting for everyones freedom

2. Crowds chanting "We want Trump" at the boxing last night, then on to "fuck Joe Biden at the Evander Holyfield vs. Vitor Belfort

3. Trump & his team have all the evidence of the all the cheating in the election, all the corruption they have hard evidence , something will be done.

4. Bill Maher- NFL's move to play 'black national anthem' is 'segregation

5. Mammy Whoopie Goldberg on The View & the rest of the white liberals chime in claiming that something needs to be done about our National Anthem , with absolutely no logical explanation why, just a bunch of WOKETY WOKE WOKE waycism nonsense.

6. Politicians mask for the cameras , when they are off they are unmasked at the 9/11 memorial

7. David Rubenstein asked Dr. Anthony Fauci what to do to avoid infectious diseases , wearing a mask is paranoid behavior, told him the normal LOW TECH healthy things are the best thing to do to stay healthy .

8. Fake News MSM Qanon supporter Veronica Wolski dies after failed attempts to be treated with unapproved COVID-19 drug Ivermectim

9. Lin Wood tells the truth about 9/11 , was a false flag done by our own government & he points a George W. Bush

10. A young man caught the 9/11 explosion on his cam, this is what he said live as the twin towers exploded

11. Larry Elder explains how the racist attack on him was ignored by the media

12. Voters in CA recall showing up at polls to find out they already voted.. VOTER FRAUD

Visit my website at https://AxeTruth.com for all my links including the platforms that I stream live from. Join my mailing list to be notified about when I go live.

Thank you for your support!
Show more