AxeTruth 09/29 Wacky Wednesday Chopping Block – Bankrupt America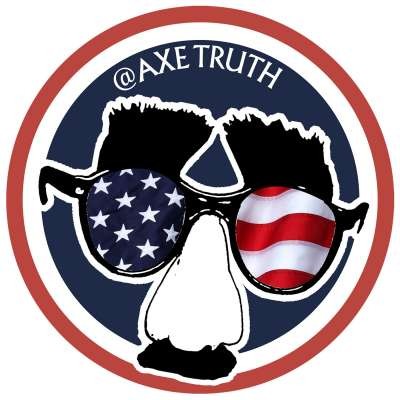 Bankrupt America.... print money, give out unlimited unemployment, raise taxes, blow up the debt ceiling ... meanwhile bring in all the poor black and brown people of 3rd world countries to America - a racist white supremacist country....

1. its starts with you.. today went to my doctors office & I refuse to wear that bullshit mask... & they let me see my doctor..

2. Pastor Locke says Resist the tyranny of mask wearing

3. Throwback to President Trump putting Reporter in his Place, he's absolutely correct here about Joe Biden criminal actions

4. Senator John Barrason exposes Dem Spending bill 3.5 trillion price tag

5. MANUFACTURED CRISIS SUPPLY CHAIN SHORTAGES-
ABC reports on the supply chain delays that are growing worse with the disruptions that started with the pandemic lockdowns as a record number of container ships wait at U.S. ports.

6. Alphabet soup said he want to vaccinate these UNVACCINATED MOFO in their sleeep

7. Fruity Steven Colbert with his cringe get vaccinated performance

8. We got a new virus creeping up Marburg Virus says the WHO

9. Lebronica James says he got vaccinate and its up to a person choice to get it, he can not advocate for others because that a personal health choice .... he tried his best to sound intelligent but still comes across like the remedial student he is.

10. Jonathon Isaac talks about natural immunity stands by his choice not get the vaccine & Washington Wizards' Shooting Guard Bradley Beal Says he Doesn't Feel Pressure to get COVID Vaccine

11. General Milley Just Pulled a "Checkmate" On Nancy Pelosi During Senate Testimony

12. GOP THEATHRICS - Fiery Matt Gaetz Rips into General Milley and Secretary Austin &
*Tom Cotton ask Gen Miliey why haven't he resign
*Senator Hawley Calls for General Milley and Secretary Austin to Resign to Their Faces

13. What Went wrong in America we have an unelected supreme court

Visit my website at https://AxeTruth.com for all my links including the platforms that I stream live from. Join my mailing list to be notified about when I go live.

Thank you for your support!
Show more