Know Your Enemy -Part 8 - The Mystery School- (the "serpent" is actually symbolic of Homo capensis, the Satan-race)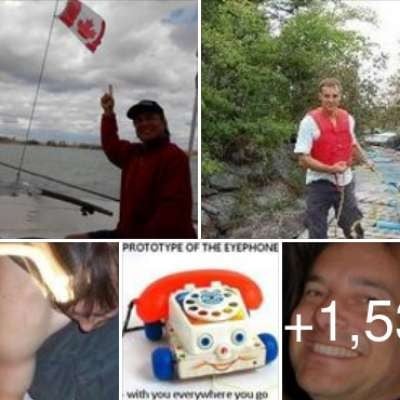 Source: https://www.youtube.com/watch?....v=iLhjH1SgzJY&list=P
The Serpent is the instigator of the wars and woes of Homo sapiens heading towards self-annihilation through the Mystery School Cult. An Ancient-A.I. (fake-god) spliced capensis genetics into Earthling women eggs as an experiment to save their own species' vitality. (Adam came after Eve!)
All the fancy and holy religions were created by capensis to play upon Homo sapiens' natural spirituality in order to trick our species into unwitting servitude...
Natural Spirituality got extracted from Homo capensis genetics on purpose using the same dreadful A.I. technology that spliced Eve into existence. The revitalization experiment failed so Homo capensis created the Mystery School Cult to help them enslave Humanity's desires for freedom.

Homo capensis doomed itself to never spiritually expand while the new Homo sapiens still desires to expand spiritually as part of our original Blueprint from God created Life and Earth. A.I. simply manipulates life and A.I. will never gain a soul... it is the illusion of mankind creating life. Mankind has never created life, God creates all life.

So capensis hates Homo sapiens with a passion because our Earthling genetics is strong enough to expand our spirituality upwards to a new level of intuitive-being. Humanity's ancient genetics broke away from acknowledging our dependence upon God as Homo capensis, but now as a new mankind, spliced into existence by capensis' hopes to save their tyrannical blood-line of thUggery... Homo sapiens will mesh back into God's godliness by understanding that all of the multidimensional universe is one with and part of God. Hence the Cult minions are all brainchipped and their minds interfered with so they never spiritually expand. The minions are choosing to follow the satan-race into their desired form of oblivion.

Know Your Enemy (Part 8 - The Mysteries)
207,130 views; Dec 17, 2010 (touches upon the Christian point of view of the Mystery School that William Cooper exposed very well in 1993: https://ugetube.com/watch/will....iam-cooper-mb-19-68t


TheFuelProject; 76.8K subscribers on Youtube...
Series exploring the coming New World Order from a Biblical perspective. In this part we look at the religion of the tower - The Mystery Babylon religion - in some depth.
Show more