The AxeTruth Show - 11/10 Wacky Wednesday, They want a Mistrial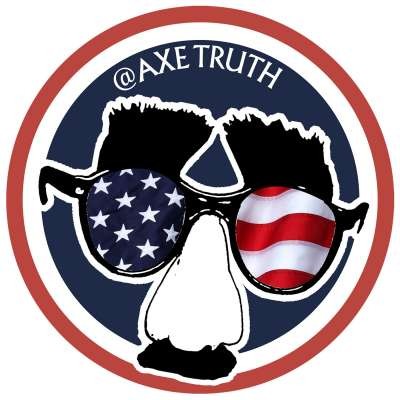 The prosecutor in the Kyle Rittenhouse case is trying his best to get a mistrial because he's losing... The TRUTH is out here this was clearly self defense because theirs video evidence & the witness have already admitted it... The MSM continues to demonize Kyle as a murderer & with claims he's being melodramatic .

1. Gruesome Newsom blaming his 11 day disappearance on Halloween with his children

2. Angry Liberal Lonely feminist singing about Mansplaining

3. Cenk "Chunk" Uygur begging for donations for TYT

4. Cenk LOSES IT As Progressives Continue To LOSE

5. Tucker Carlson says Joseph Rosenbaum died as he had lived, trying to touch ​an unwilling minor

6. Rittenhouse has to be acquitted after this witness admits he pulled his firearm on Kyle first , so it was clearly self defense. If not, the entire justice system is permanently broken

7. Kyle breaks down- they are taking a 10 minute break

8. Racist Mammy Yvette Nicole Brown saying the Oscar goes to double murderer Kyle Rittenhouse in a disgusting tweet

9. Kyle Rittenhouse owns prosecutor when asked why he tried to put out a fire started by rioters

10. CNN's Zoom masturbator, Jefferey Toobin says Kyle Rittenhouse is lucky it isn't "illegal to be an idiot

11. Kyle Rittenhouse judge just lit up CNN and Jeffrey Toobin for not understanding the law

12. Judge rips into the Procecutor who's obviously trying to get a mistrial because he knows he's losing trying to get a mistrial

13. Brilliant argument for Employers who mandate the vaccine

14. Dr. Tenpenny immune system of double vax Immune systems of the vaccinated are deteriorating at around five percent per week. If this continues then 30-50 year olds will have total immune system degradation

15. Dr. Michael Yeadon Pfizer Vice President Speaks against anyone taking this MRNA vaccine says it dangerous for humans....

Visit my website at https://AxeTruth.com for all my links including the platforms that I stream live from. Join my mailing list to be notified about when I go live.

Thank you for your support!
Show more