Introduction to the Secret Space Program 101, James Rink, Johan Fritz, FESIG 18 Nov 2020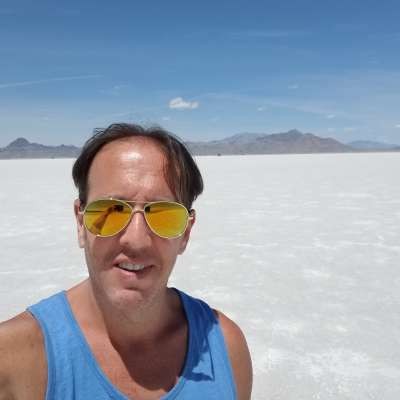 There are times when we will squeeze in an odd meeting sometimes in between official ones, in this instance we, at FESIG were supporting our Brother, James Rink by calling for people to join us at this special meeting on Wednesday 18th Nov.2020. James Rink presented a well illustrated information packed Power Point Presentation on the history of the Secret Space Program and he did a live stream on his supersoldiertalk.com channel at the same time. Attendees asked questions at the end of this presentation. James worked really hard on his SSP power point presentation, jam-packed with gems that it would be a great shame to miss it! Imagine going for a disclosure off-world half-day SSP seminar-class for free! Watch it, in its full 4hr length entirety, such alot to learn about the SSP! Johan Fritz is so phenomenal with his total recall!! You'll be transfixed throughout the 4 hr long video!!! A must watch!!! The 2nd Part will be in mid Dec. 2020, look out for announcements!

P/s: If you have memories of being an SSP asset Scientist, Technician, Engineer, Technologist, operator, medical or healing team member who had been developing or operating the progressive and positive advance off-world free-energy anti-gravitics, med-beds, replicators and other healing and transformative technologies for the betterment of mankind and planet Earth, write to [email protected] Certified Hypnotherapist (NGH qualified and practiced since the 90s) Crystal, will be available by appointment to do sessions to retrieve memories to reverse-engineer or re-engineer these technologies.

Johan Fritz was in the Marine Corp. He was picked up in Diego Garcia and recruited into the secret space program as a Kruger Officer on the Moon. From there he was transferred into Mars Defense Force and later Nacht Waffen. He has done over 40 years of service and eventually made it to executive level management aboard the USS (United Secret Space) Patton. He was also C/O of the Franklin for 15 years. Johan is able to remember more than other experiencers because he was able to resist the mkultra.
Johan's contact information is
[email protected]

If you like to learn more about James Rink, super soldiers, and milabs please visit:
https://www.supersoldiertalk.com

Brought to you by Crystal Goh and the FESIG Team.
http://www.truevisionofpeace.com/fesig.html
https://www.facebook.com/Free.....Energy.Special.Inter
https://www.youtube.com/c/Free....EnergySpecialInteres

SUBSCRIBE!!!
Show more