Bill Hicks to Alex Jones - Creating the Controlled Opposition (Secret thUgs Rising a Fake Utopia Destine to Fail)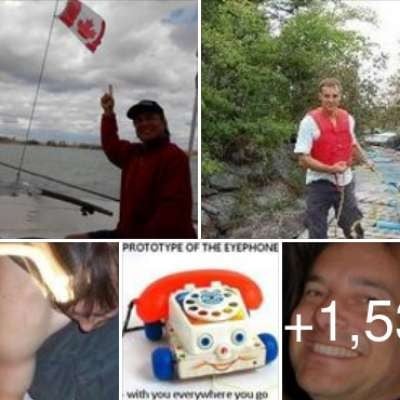 This video is so well done, I need it on my channel, too...

Source:

I had a clip that came from Hicks, on the air, saying "The purpose of Infowars is done, everything from here on is just gravy!" Said this April 2 or 4th, 2018. I caught him many times before this showing his fakery, but nothing solid like the above. Pretty sly, he is. I used his planet.infowars public forum to expose the brainchipzombies.ezyro.com of the future and the hivemind through the cellular grid that had been functioning in the 90's to give brainchipped-Dolores (Lead of the Cranberries) Her big hit "Zombie, Its in your head". The Cult band just hired her, they were seeking some singer to covertly brainchip and then put the lyrics into her head for "Zombie" just like Chris describes below. https://ugetube.com/watch/the-....cranberries-zombie-d

And '93 the Cult gave Chris Cornell "Black-hole Sun" via synthetic telepathy: https://ugetube.com/watch/chri....s-cornell-black-hole

Hick's real job was to shine up to William Cooper and then replace Cooper as the "Paul Revere", After 9/11 they assassinated Cooper. I discovered Cooper in 2015 after a summer of learning how to sail on Lake Ontario. It would have been nice to have listened to Cooper's Mystery Babylon Series: https://archive.org/details/WilliamCooperMysteryBabylonEdited To learn about secret thUgs, like Hicks.

Hicks wiped out all my posts, but I noticed he transfered my lucid dreaming post over to his main www.infowars site where I commented about the trials of the murderous thUgs all around Canada. I figured out they were definitely Freemasons by that time, not just a Canadian mafia. My words were being changed on planet.infowars... I changed the words back and then later decided to take a bunch of posts off of there because could not trust infowars thinking it was being hacked, I was suddenly kicked off my account for a day or two while the site had no server problems. A moderator gave the real reason, that my post were suddenly being transferred to another drive. Likely for their fake records after laws are change in the NWO. And here we are in their secret WWIII


Hicks/Jones primary job was to take people away from HourOfTheTime.com after the assassination of Cooper. Cooper tracked an attack upon his website coming from Infowars and the Texas Military.

It is going to be such a relief to extract all these pathetic, Cult-thUgs from our probable Earth. I look forward to the great trials and tribulations of thUgtopians. Or they can just upload/suicide their pathetic population into their fake-Lucifer A.I.

Bill Hicks is the actor... I suspected it a decade ago, or more but this convinces me that Jones is indeed Hicks. Hicks is hivemind, btw, they can enhance public figures or retard them using the brainchip. Hikes might have had the brainchip doing standup comedy, too.

If we want to stop the thUgs and bring them to justice... we need to dismantle their ugly tower-of-Babel tob.ezyro.com

Bill Hicks should know that his trials and tribulations will begin extracting his brainchip out of his brain from under his left eye socket... rip up through his right lobe and rip the chip down and out. This is the way the Cult-thUgs prefer to extract unwanted chips.
Show more