666 Is Derived From The 6X6 Magic Square (which verifies intelligent design by the Creator-God)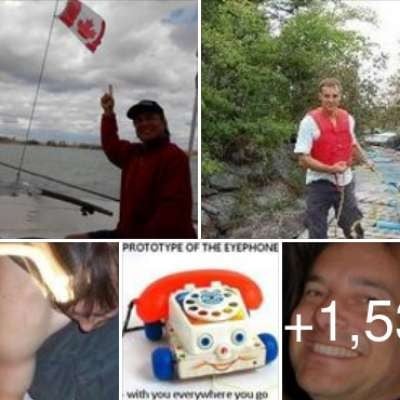 https://cdn.images.dailystar.co.uk/dynamic/1/photos/438000/620x/5791fb82cf507_Untitled2.jpg

The Chinese were playing with magic squares long before Freemasons and the Mystery School. Egypt was before called Khemit and maybe they played with the magic squares. Humans have pretty much been as smart (or dumb) as we find ourselves today. Other than the Cult poisoning foods and children to lower non-Cult IQ. But IQ is not that is all important. The intuition is the more important source of knowledge because it is direct knowledge from your Source-Self. By poisoning the foods to dumb-down the non-Cult people, the Creator-God has designed into the multiverse to allow more use of the intuitions instead. https://ugetube.com/watch/vati....can-worship-of-the-n

Have no fear of the impending doom that thUgs like to project into your mind. Hold true to your good-intent to defy the wicked-intent of the Freemasons and you will find the Cult drying-up and blowing away in the winds of Nature.

The Creator-God's intelligent design of our multidimensional universe does on include any demons nor devils, those ideas are dogma if you stop believing in their vitality. God has given you a great playground where you can manifest what you believe in. Satan is dogma, but Homo capensis is the Satan-Race found within the bible. Rocks did fall from the skies, from Planet Mars. Great floods did happen, but not due to rain-fall.

The ancient race Homo capensis hides behind the protective facade of Freemasonry... Brien Foerster studied the DNA of the Paracas skulls found in Peru. https://ugetube.com/watch/elon....gated-skulls-dna-res Jane Roberts spoke of the ancient Lumanian rulers of the Proto-Saturnic solar-system. https://ugetube.com/watch/anci....ent-reincarnational- Dr. Wal Thornhill gave a great interview with Rex (Something) https://ugetube.com/watch/dr-w....al-thornhill-thunder
The homonids that Phil Schneider shot dead in a DUMB under Dulce, NM was a trap set-up to early retire the unwanted non-Cult workers or low level Cult who could not be trusted with deeper Cult knowledge. https://ugetube.com/watch/phil....-schneider-deep-unde

Source: http://www.freemasons-freemasonry.com/square_compasses.html

Freemasonry has clenched onto Mystery School Cult mysteries to make their secret-society more mysterious and exclusive of the "profane."
YOu really should watch the David LaPoint, Primer Field Theory videos if you like solving mysteries. They explain why Freemasons build domes with a hole in the top all the time and call the hole cover "the lantern." It give out light, haa ha. https://ugetube.com/watch/the-....primer-fields-part-1

Study these videos well... most people do not have a clue of their significance... good-works, not wicked-works...
Show more