Walther PDP VS G45 MOS Hammer To Hammer 2 Of The Best Defense Pistols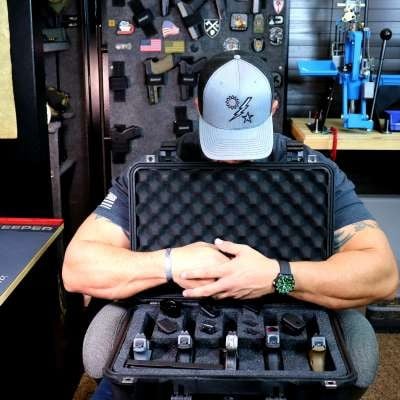 Walther Has hit the nail on the head with the PDP.. Its got impressive features, design and modularity. The Glock 45 MOS has been my go to on the Glock line. Putting these two against each other is a tough choice.

Build List And Links ► https://bit.ly/3nwB9WF

Walther PDP Video
https://youtu.be/izgFJ0JwsY0

Glock 45 MOS video
https://youtu.be/o00-bJTmNBU

Patreon ►https://bit.ly/2JTBCBj

Shirts/Patches SNC Store ► https://bit.ly/3aFdCN6

Blackout Coffee 10% off Code TC10 ► https://bit.ly/3cy5Vct




~~~~My Amazon Store~~~~
► https://amzn.to/2WIw3da


~~~~~Favorite EDC Gear~~~~~

Streamlight Micro Light
► https://amzn.to/2SqiiNg

Wallet Popov Leather Coupon ►TCONS◄ 15% Off
► https://bit.ly/2V66u2Z

Kizer Sheep Dog Knife
► https://amzn.to/3hpRMzP

DDT Discrete Urban Carry
► https://amzn.to/2Yomkrq

Blue Alpha Hybrid Belt
► https://amzn.to/2CsZuGA

~~~~Camera Gear I use~~~~

Canon R6 https://amzn.to/3ujq9MQ

Main Lens RF 24-105 F/4L https://amzn.to/2R8zSav

Canon RF 50mm https://amzn.to/2PTDxbx

Manfrotto Tripod https://amzn.to/3fERkO7




~~~For Mail Call~~~
Tactical Considerations
P.O. Box 1133
Queen Creek, AZ 85142



#tacticalconsiderations


** Affiliate disclaimer:
We keep Tactical Considerations going in part with viewer support in the way of paid links/affiliate links. Some of the above links maybe affiliate links, which may generate me a sales commission. For example, Camera Gear I Use listed above is in association with the Amazon affiliate program and I'm an amazon associate.. "

These videos are for entertainment purposes only and free to watch. All actions performed in these videos are under the supervision of a trained/licensed professional. Tactical Considerations nor any of the companies are responsible for any injuries or damages caused to you or your firearm that may result from attempting to recreate the actions made is these videos. Do not try this at home.

Fair Use: In the rare instance I include someone else's footage it is covered in Fair Use for Documentary and Educational purposes with intention of driving commentary and allowing freedom of speech.
Show more