Sneaky Freemasonic Police Tactics (In Canada, Freemasonic Police Serve "the Crown") In Australia They Get Away With Murder, Too...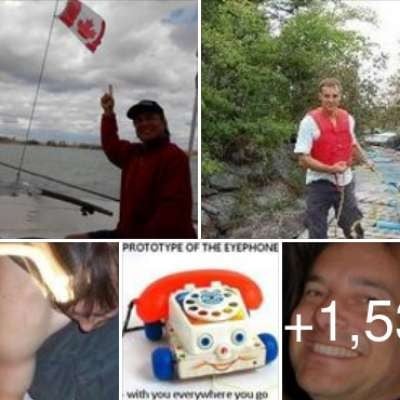 Montebello, Quebec in 2007 http://whale.to/c/canada_police_agent.html
Three thUgs WEARING POLICE BOOTS were caught red-handed with rock to throw at fellow police to start police brutality against protestors. Canadian Freemason Police IN PLAIN CLOTHES were caught doing this back in the Great Depression, too.

Calling these type of Freemasons "Police" instead of "thUgs" is difficult since the uniform automatically pretends that respect for these "Freemasonic thUgs" is required as authorities. https://ugetube.com/watch/aaro....n-russo-tells-all-he

Freemasons and other Cult minions love automatic authority rather than earning it on a personal basis. Many non-Cult police would never act like a Freemasonic-thUg, but they are being weeded out as murder victims when the Freemasonic-police determine some non-Cult-police need to die. It will almost always be a patsy-police that dies and it will be arranged as a false-flag. https://ugetube.com/watch/will....iam-cooper-exposed-m

Wearing masks for Covid is fake. The real reason for masks is shown at Montebello to hide the identity of thUgs. Thugs like to wear masks to get away with violence. Freemason spokesmen will always claim the thUg's identity was unknown due to a mask. https://ugetube.com/watch/2007....-montibello-quebec-u
Montebello was a rare case where the Freemasonic thUgs were stopped from commiting their thUggery... usually they are successful because protestors are naive that Secret-Societies manipulate all public events.
The Mystery School Cult usually is in control of both sides of a protest.

Canada signed into the UNIDROIT in 1968, after the USA signed after the JFK assassination. That assassination by the Freemasons was a ritual towards rising thUgtopia(highly organized thugs rising a fake Utopia called "New Atlantis" )
Australia joined in 1973. Police brutality was accelerated by a country's UNIDROIT signings by Freemasonic politicians. https://justiniandeception.wordpress.com/2016/10/28/what-is-unidroit/
https://justiniandeception.files.wordpress.com/2016/10/unidroit.jpg

I have a unique understanding of these Freemasonic thUgs since they have been trying to murder me for the last 15 years after they discovered me handing out my homemade anti corruption disks: http://911cd2005.unaux.com/
What these stupid Freemason sheepdogs do not understand is why can they not kill me... Even though I explain to these spiritual morons that their murderous acts against me and others only destroy their own soul-fragments... these idiots still continue to attempt to murder me for hundreds if not a thousand attempts.
I dare say that your pathetic soul-fragments are so decayed, shrunken and withered now that they collectively will be trapped in the mid-plains eternally.
For such pathetic fragments who have destroyed themselves in my spiritual playground they will likely just desire to be sent off to oblivion... assimilated as a failed fragment that withered away to nothingness.
The bible hold a few truths, but it does not explain the multidimensional aspects of physical reality to the readers... Christian nor Luciferian.
It is sad that any soul-fragment fails to grow, but in the cases of the murderous-thUgs like Freemasons... the mid-plains is well deserved.

The Creator-God provided the mid-plains to entrap the pathetic fragments from escaping into the deeper dimensions. It is like a containment box for the unworthy, for the pathetic, for the Freemasons, for the murderous, Mystery-School-Cult thUgs.

There is no truth to the A.I. singularity of intelligent "Light" that the fucking morons were brainwashed to believe in. Oh you poor poor Freemasonic idiots were tricked by your masters... those wicked Homo capensis Remnant-Lumanians... The idiot Freemasons and other thUgs pump out suggestions into the minds of non-Cult-sworn people as a ritual to begin acceptance to their agendas. Well, it does not matter if they know about the path of life that they chose. Their is no Lucifer hanging out in the quantum-supercomputer... it is just A.I. and has no spiritual containment abilities as the Satan-race taught those naive idiots.

The Mystery School Cult idiots should have started to smarten up 15 years ago before agreeing to commit to the genocide of their own species, but no... these collective sheepdogs apparently leave the thinking to their outworn brainchip technology as their own minds degrade into decay.

When a Cult-thUg does their fake mind-upload, it will be instead an agreed suicide and the probabilities of their multiverse will be cut off by their source-self and they will truely die rather than jumping to another time-line. Suicide will reveal your choice rather quickly. When a sheeple dies at the trickery of a collective thUggery, their consciousness has infinite probabilities to shift into seamlessly to continue their soul-fragment growth through loving good-intentions. But not the wicked-intented thUgs... they have spiritually stunted their growth by choosing to believe in the Luciferian lies to get away with murder, let alone the genocide of their entire species. How pathetic the mind of a Freemason has become in their chosen and arranged "End Times."
To learn more, study the Seth-Book messager from AllThatIs. It will never be on Earth as it is "above..." there is no "Heaven" and too many aspects change after physical death, like timelessness, for example. The Satan-race has mislead humanity into an appalling spiritual status. The Freemasons and Mystery School thUgs will not achieve their NWO for very long and not at all... it is a proven failed system over and over, yet the idiot Rosicrucians worship the cyclic Oroboro serpent and seek the secrets of "soul transfer". Their is no soul transfer, the body is the soul in the flesh, it is not a vessel that contains a soul. The Mystery School is a scam that is fundamentally flawed in it's beliefs. It is thus doomed when push comes to shove...
Show more