true conservative minutes
Make your own HCQ quick and easy with grapefruits and lemons!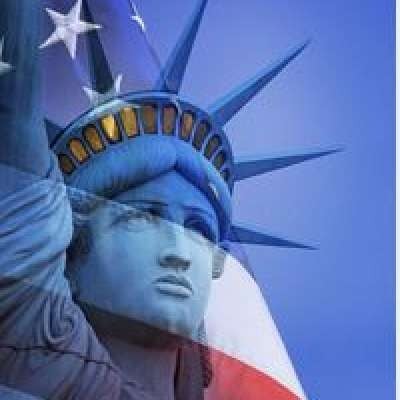 I love anything that gives power back to the people - and does it with simple, natural ingredients! Sharing in case anyone is interested. Description from Gab (https://gab.com/SonOfEnos/posts/106322265318223465 ), where I found it:
"Homemade HCQ (quinine) From Grapefruit & Lemons
By: Dr. Stephen Jones
THE REAL REASON THAT THE DRUG COMPANIES WERE FURIOUS ABOUT THIS CURE. NOT ONLY HAS IT PROVEN TO ELIMINATE THIS VIRUS...BUT OTHERS AS WELL. IT WAS SUPPOSED TO BE A BIG KEPT SECRET...BUT TRUMP BLEW THAT FOR THEM RIGHT AWAY.

WHAT IS HYDROXYCHLOROQUINE EXACTLY? IT IS NOTHING BUT QUININE. SOMETHING THAT ANYONE CAN MAKE AT HOME...AND SOMETHING THAT IS BEING MANUFACTURED EACH AND EVERY DAY IN THE FORM OF SOMETHING WE HAVE ALL SEEN AT THE GROCERY STORES

QUININE HAS MANY USES AND APPLICATIONS. IT IS ANALGESIC, ANESTHETIC, ANTI -ARRHYTHMIC, ANTIBACTERIAL, ANTIMALARIAL, ANTIMICROBIAL, ANTIPARASITIC, ANTIPYRETIC, ANTISEPTIC, ANTISPASMODIC, ANTIVIRAL, ASTRINGENT, BACTERICIDE, CYTOTOXIC, FEBRIFUGE, FUNGICIDE, INSECTICIDE, NERVINE,

IF YOU EVER FEEL A CHEST COLD COMING ON OR JUST FEEL LIKE CRAP...MAKE YOUR OWN QUININE. IT IS MADE OUT OF THE PEELINGS OF GRAPEFRUITS AND LEMONS, ...BUT ESPECIALLY GRAPEFRUITS. I WILL GIVE YOU THE RECIPE HERE AND YOU TAKE THIS CONCOCTION THROUGHOUT THE DAY...

HERE IS ALL YOU NEED TO DO TO MAKE YOUR VERY OWN QUININE......TAKE THE RIND OF 2-3 LEMONS, 2-3 GRAPEFRUITS. TAKE THE PEEL ONLY AND COVER IT WITH WATER ABOUT 3 INCHES ABOVE THE PEELS.PUT A GLASS LID ON YOUR POT IF YOU HAVE ONE, A METAL ONE IS FINE IF YOU DON'T.

LET IT SIMMER FOR ABOUT 2 HOURS. DO NOT TAKE THE LID OFF OF THE POT TILL IT COOLS COMPLETELY AS THIS WILL ALLOW THE QUININE TO ESCAPE IN THE STEAM.

SWEETEN THE TEA WITH HONEY OR SUGAR SINCE IT WILL BE BITTER."
Show more
true conservative minutes