UNDERSTANDING GOD: Greatest Mystery Revealed (2020) LOVE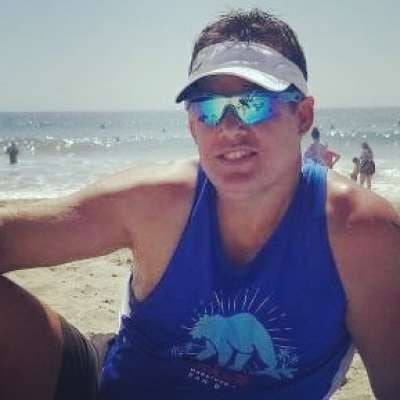 DarylLawsonLive.com

Bible verses
Gen 2:21  And the LORD God caused a deep sleep to fall upon Adam, and he slept: and he took one of his ribs, and closed up the flesh instead thereof; 
Gen 2:22  And the rib, which the LORD God had taken from man, made he a woman, and brought her unto the man. 
Gen 2:23  And Adam said, This is now bone of my bones, and flesh of my flesh: she shall be called Woman, because she was taken out of Man. 
Gen 2:24  Therefore shall a man leave his father and his mother, and shall cleave unto his wife: and they shall be one flesh. 

Eph 5:29  For no man ever yet hated his own flesh; but nourisheth and cherisheth it, even as the Lord the church: 
Eph 5:30  For we are members of his body, of his flesh, and of his bones. 
Eph 5:31  For this cause shall a man leave his father and mother, and shall be joined unto his wife, and they two shall be one flesh. 
Eph 5:32  This is a great mystery: but I speak concerning Christ and the church. 

Mat 19:4  And he answered and said unto them, Have ye not read, that he which made them at the beginning made them male and female, 
Mat 19:5  And said, For this cause shall a man leave father and mother, and shall cleave to his wife: and they twain shall be one flesh? 
Mat 19:6  Wherefore they are no more twain, but one flesh. What therefore God hath joined together, let not man put asunder. 

1Jn_4:17  Herein is our love made perfect, that we may have boldness in the day of judgment: because as He is, so are we in this world.

1Co_12:27  Now ye are the body of Christ, and members in particular.
Eph_3:6  That the Gentiles should be fellowheirs, and of the same body, and partakers of his promise in Christ by the gospel:

1Co 6:14  And God hath both raised up the Lord, and will also raise up us by his own power. 
1Co 6:15  Know ye not that your bodies are the members of Christ? shall I then take the members of Christ, and make them the members of an harlot? God forbid. 
1Co 6:16  What? know ye not that he which is joined to an harlot is one body? for two, saith he, shall be one flesh. 
1Co 6:17  But he that is joined unto the Lord is one spirit. 
1Co 6:19  What? know ye not that your body is the temple of the Holy Ghost which is in you, which ye have of God, and ye are not your own? 

Mat 16:19  And I will give unto thee the keys of the kingdom of heaven: and whatsoever thou shalt bind on earth shall be bound in heaven: and whatsoever thou shalt loose on earth shall be loosed in heaven. 

Luk 15:21  And the son said unto him, Father, I have sinned against heaven, and in thy sight, and am no more worthy to be called thy son. 
Luk 15:22  But the father said to his servants, Bring forth the best robe, and put it on him; and put a ring on his hand, and shoes on his feet: 

Luk 11:2  And he said unto them, When ye pray, say, Our Father which art in heaven, Hallowed be thy name. Thy kingdom come. Thy will be done, as in heaven, so in earth. 

Rev_19:9  And he saith unto me, Write, Blessed are they which are called unto the marriage supper of the Lamb. And he saith unto me, These are the true sayings of God.

Joh 14:2  In my Father's house are many mansions: if it were not so, I would have told you. I go to prepare a place for you. 
Joh 14:3  And if I go and prepare a place for you, I will come again, and receive you unto myself; that where I am, there ye may be also. 
Joh 14:6  Jesus saith unto him, I am the way, the truth, and the life: no man cometh unto the Father, but by me. 

1Pe 2:22  Who did no sin, neither was guile found in his mouth: 
1Pe 2:24  Who his own self bare our sins in his own body on the tree, that we, being dead to sins, should live unto righteousness: by whose stripes ye were healed. 

1Co 1:30  But of him are ye in Christ Jesus, who of God is made unto us wisdom, and righteousness, and sanctification, and redemption: 

Psa 2:7  I will declare the decree: the LORD hath said unto me, Thou art my Son; this day have I begotten thee. 
Psa 2:10  Be wise now therefore, O ye kings: be instructed, ye judges of the earth. 
Psa 2:12  Kiss the Son, lest he be angry, and ye perish from the way, when his wrath is kindled but a little. Blessed are all they that put their trust in him. 

Eph 2:5  Even when we were dead in sins, hath quickened us together with Christ, (by grace ye are saved;) 
Eph 2:6  And hath raised us up together, and made us sit together in heavenly places in Christ Jesus: 
Eph 2:7  That in the ages to come he might shew the exceeding riches of his grace in his kindness toward us through Christ Jesus. 
Eph 2:8  For by grace are ye saved through faith; and that not of yourselves: it is the gift of God: 
Eph 2:9  Not of works, lest any man should boast. 
Eph 2:10  For we are his workmanship, created in Christ Jesus unto good works, which God hath before ordained that we should walk in them.
Show more