Trump Reveals More Details About FBI Raid at Mar-a-Lago; BlackRock Puts Climate Above Pensions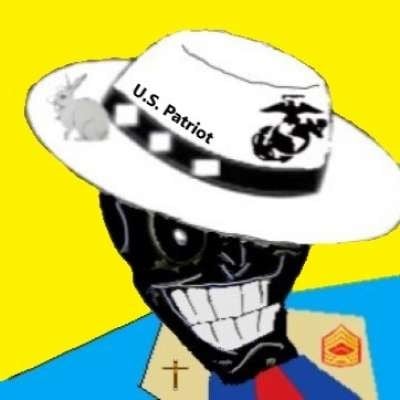 -
⭕️Sign up for our newsletter to stay informed with accurate news without spin. 👉https://newsletter.ntd.com. If the link is blocked, type in NTD.com manually to sign up there.
-
⭕️ Get NTD on TV 👉 http://www.NTD.com/TV
⭕️ Download EpochTV Ebook for free👉 https://ept.ms/EpochTVEbook_
-
⭕️Subscribe to our new YouTube channel 👉https://www.youtube.com/channel/UCjz-4y6ts-VF2KSQX-jsnVg?sub_confirmation=1
-
⭕️Support us in our fight against censorship: https://donorbox.org/ntdtv
-
💎Save 10% off your next order with the code: NTDNews10
Visit https://www.shenyunshop.com?utm_source=NTDNews&utm_medium=youtube&utm_campaign=UCDrj0cP9ZQ7R9Qq_kZPpjKA_20220809&utm_content=top_link_to_syshop
Inspired by Shen Yun Performing Arts, Shen Yun Shop infuses tradition, good values, and artistic beauty into all of our products.
-
⭕️Watch us on Youmaker 👉 https://www.youmaker.com/c/NTD

---------------------
If you'd like to share our stories with friends, you can find those stories on our website: https://www.ntd.com/

1. Trump: DOJ Asked to Lock Storage Unit in June
2. Sen Scott: FBI Search 'dangerous Precedent'
3. Expert: Inflation Act Could Hurt Americans
4. States: Blackrock Puts Climate Above Pensions
5. Govs. Ask to Lift Vax Mandate on Intl. Travel
6. Victor Avila Ret. Special Agent, ICE
7. Rpt: Immigrants Held 10x Too Long Under Biden
8. Abbott Abets Open Border via Buses: Ex-ICE
9. Law Group: Van Favors Democrats Illegally
10. Former 'Miss America' Runs for Congress in ND
11. Verizon Service Resumes After Outage
12. SpaceX No Longer Getting 900m in Subsidies
13. Tech Companies Ally Against Cyberattacks
14. Illinois Rebrands 'Asian Carp' More Palatable
15. Starkist Asks SCOTUS to Reverse Ruling
16. Lyons Magnus Expands Nutritional, Beverage Recall
17. China Foreign Ministry Takes Backlash Over Tweet
18. New U.S. Africa Command Chief Takes Office
19. 4 Ambassadors to China Died in the Past Year
20. Truss Rejects 'Gordon Brown Economics'
21. Ukraine Suggests Partisans Behind Blasts in Crimea
22. NASA: Russia Committed to ISS Beyond 2024
23. Rising Salinity Levels Threaten Italian Clams
24. Oyster Nurseries Create Marine Biodiversity
25. Swiss Army Helps Bring Water to Farm Animals
26. Cowboy Cosplayers in Wa Recreate Wild West
27. Serena Williams Falls to Belinda Bencic
28. Qatar Hopes to Move World Cup One-day Earlier
29. Lego Celebrates 90th Birthday With Huge Spinning Cake
---------------------
⭕️BYPASS Censorship: Watch our videos for FREE directly on https://www.ntd.com
⭕️Watch NTD on cable: http://www.NTD.com/TV
-
💎Looking for real news that doesn't spin the facts? Try our sister media The Epoch Times digital for $1: http://ept.ms/EpochNews1
💎Sign the petition to investigate, condemn, and reject the Chinese Communist Party
▶️https://rejectccp.com

---------------------
⭕️Watch more:
NTD News Today https://bit.ly/NTDNewsTodayFullBroadcast
NTD Evening News http://bit.ly/NTDEveningNewsFullBroadcast
NTD Business http://bit.ly/NTDBusinessFullBroadcast
How the Specter of Communism Is Ruling Our World http://bit.ly/SpecterOfCommunismSeries
NTD Featured Videos http://bit.ly/FeaturedVideosNTD

---------------------
Facebook: https://facebook.com/NTDTelevision
Twitter: https://twitter.com/news_ntd
Parler: https://parler.com/#/user/ntdnews
Telegram: https://t.me/s/NTDNews
Rumble: https://rumble.com/c/NTDNews
Instagram: https://instagram.com/ntdnews
Minds: https://minds.com/NTD
Gab: https://gab.com/NTDNews
MeWe: https://mewe.com/p/ntdnews

Contact us: https://www.ntd.com/contact-us.html

---------------------
© All Rights Reserved.
Show more