SWEDEN More FREE than USA?: OPEN COUNTRY During COVID19 (2020)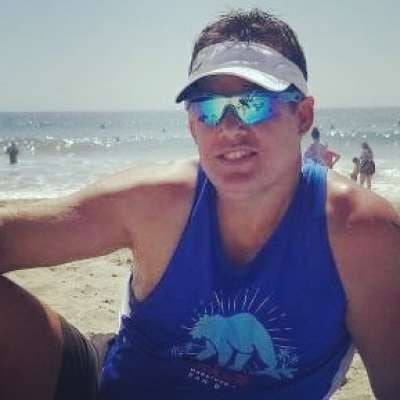 DarylLawsonLive.com

Sweden official: Coronavirus strategy of keeping country open seems to be working
https://www.wnd.com/2020/04/sw....eden-official-corona

Sweden's top epidemiologist believes his country could reach "herd immunity" for COVID-19 in the population by May.

"According to our modelers [at the Public Health Agency of Sweden], we are starting to see so many immune people in the population in Stockholm that it is starting to have an effect on the spread of the infection," Dr. Anders Tegnell told recently local reporters, according to the U.K. Daily Mail.

"Our models point to some time in May."

While Sweden has canceled large sporting and other events, schools, gyms, bars and restaurants have remained open, relying on citizens to do what is necessary to keep themselves safe.

"The government has banned gatherings of 50 people and barred visits to nursing homes. It also banned non-essential travel to Sweden from outside the EU," the Daily Mail reported.

John Burn-Murdoch of the Financial Times noted in a Monday tweet that Stockholm, Sweden's capital city and largest population center (2.4 million in the metro area), has seen a decline in new hospitalizations.

According to Johns Hopkins, Sweden has 14,777 confirmed cases and 1,580 deaths.

Critics have pointed out that Sweden has had a significantly higher death rate -- at 118 per one million people -- than the surrounding Nordic nations of Norway, Finland and Denmark.

"Sweden's per-million tally is also significantly higher than the 42 recorded in Germany – but remains lower than the [United Kingdom's] rate of 182 (as of Tuesday) and far below Italy's 349 and Spain's 399," The Guardian reported.

Statista shows Sweden's death rate per million at approximately 151 versus the United States at 124.

Tegnell is confident that his country made the right call in not going into a lockdown.

"I am very skeptical of lockdowns altogether but if you ever do them, you should do them at an early stage," he said.

"So far, what we are doing is working," Tegnell added. "In a sense we are beating it, and I am confident we are doing the best we can in the circumstances.'

The doctor's assessment of Sweden's less aggressive approach to the coronavirus outbreak comes as state governors weigh when and how to reopen their economies.

At the coronavirus task force news briefing on Monday at the White House, President Donald Trump highlighted that thirty states have one or less cases per 1,000 people.

"Far fewer cases per capita as an example than Germany, the United Kingdom, France, Italy, Ireland, Switzerland, Singapore, Belgium, Spain, Norway, the Netherlands, Austria, Sweden," he said.

Barr Reveals Likely Trump Administration Legal Playbook to 'Jawbone' the States into Reopening for Business
https://lawandcrime.com/covid-....19-pandemic/barr-rev

Bible verses
2Ki 17:15 They rejected His decrees and the covenant He had made with their ancestors, and they despised all His warnings. They worshiped worthless idols, so they became worthless themselves. They followed the example of the nations around them, disobeying the LORD's command not to imitate them.

Gen 15:1 Some time later, the LORD spoke to Abram in a vision and said to him, "Do not be afraid, Abram, for I will protect you, and your reward will be great."

Gen_26:24  And the LORD appeared unto him the same night, and said, I am the God of Abraham thy father: fear not, for I am with thee, and will bless thee, and multiply thy seed for my servant Abraham's sake.

Rev 2:10 Don't be afraid of what you are about to suffer. The devil will throw some of you into prison to test you. You will suffer for ten days. But if you remain faithful even when facing death, I will give you the crown of life.

1Jn 4:18 Such love has no fear, because perfect love expels all fear. If we are afraid, it is for fear of punishment, and this shows that we have not fully experienced His perfect love.

1Pe 2:17 Respect everyone, and love your Christian brothers and sisters. Fear God, and respect the king.
Show more