Part 3 edited Ohio Battle Ground Jesus Christ Holds The Field 9th AV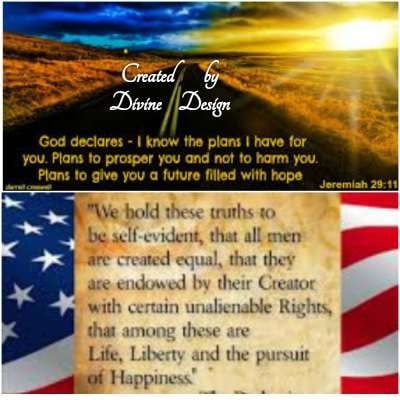 Read along: https://isaiah58ministries.blo....gspot.com/2021/07/so
Michelle's Prophesy Typed out in blog. Ends with Even as my lions are out slaying the wolves, my sheep will be coming into my fold. Go forth my lions, protect the sheep, as they come home, and slay every predator along the way."
On blogger: Lyrics: We Win or We Win Written Rapped By Leah Svensson
https://isaiah58ministries.blo....gspot.com/2021/07/we
PG's Expert Opinion from the Rightful Power and Authority of God's Word, Ohio's and The US Constitution: We The People Ask those who claim Absolute Arbitrary "Authority ", "Power," "Legal Supremacy", Over our Power and Authority that comes from Almighty God, from Obeying God's Holy Word, example: do not use Witchcraft, Pharmaceuticals, etc. We ask those who claim Absolute Arbitrary Authority over the Word of God, over State and US Constitutions, The Bill of Rights, Congress, etc. We ask them about their Money? What money is in your pocket? Is it 99 % gold and silver coins? Or is it Counterfeited? Anything that Isn't Gold and Silver coins that means they are not in Authority or Experts, Medical, Judicial, Civil etc. They are Criminals, working for criminals. They are Counterfeiters.
Ask what their money is? They are counterfeiters not gov. A sovereign government proves it's sovereignty by having it's own gold and silver coins. The most trusted Gov. have the purest gold and silver coins. Least trusted, the most corrupt gov. have the least amount of gold and silver in their coins, money.
A 180 degree change. By Sept.
The compete opposite. A system based on the Bible.
45 times 4 Nov. 22, 2021
The Greatest Thanksgiving.

Use Horses for transportation. Stop using phones and electricity. It is either serve God through the "Pure" Blood of Jesus Christ. Allow Jesus to cleanse you. (The Devil steal, kills, destroys. Cars do that! Pharmaceuticals, are witchcraft, Wizardry.) Then add to that people are freemen by the power of Almighty God! Free to pursue their own happiness. If you are "dependent" of others for everything that keeps you alive you make people pursue your comforts not their, life and freedom, Liberty or pursue their own happiness. You need a telephone? the Water company? Electricity? Car? Food from others. You need them to work for you. The Constitution is so you can own land, chop firewood, for cooking and heating, grow your own food, raise your own animals, collect your own water, raise your own children. Provide your own transportation. Repent, turn to God. Read the Bible. The Constitution comes out of the Bible.
Show more