New Regenetics Tutorial: HOW TO POTENTIATE YOUR DNA (Official Trailer)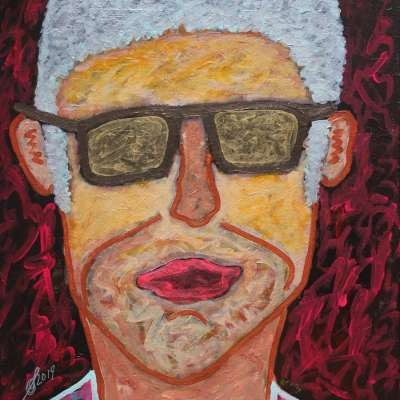 Published on 23 Oct 2022 / In
Health
👉 👉 👉 FULL TUTORIAL HERE: https://solluckman.substack.com/p/sluuu-exclusive-how-to-potentiate

🧬 In this in-depth webinar on the cutting edge of sound healing, learn how to activate your genetic potential—in a single 30-minute session!

💪 Allergy Elimination • Increased Energy • Parasite Cleansing • Pain Relief • Physical Strengthening • Improved Respiration • Better Digestion • Sharper Thinking • Deeper Sleep • Straighter Posture • Stronger Immunity • Clearer Skin • Thicker Hair • Fewer Migraines • Clearer Boundaries • Healthier Relationships • Heightened Manifestation • Greater Abundance

👍 Above are just some of the life-changing benefits reported by people who have experienced Potentiation Electromagnetic Repatterning, which you can now learn in this 45-minute webinar brought to you by international bestselling author and renowned sound healer Sol Luckman.

📖 Although for best results students are urged to study this tutorial in combination with reading the international bestselling POTENTIATE YOUR DNA, also available on Substack with a monthly subscription to Sol Luckman Uncensored Updates & Uploads (SLUUU), HOW TO POTENTIATE YOUR DNA can be used as a stand-alone way of learning Potentiation.

💡 POTENTIATE YOUR DNA "is both fascinating and an astounding, perhaps even world-changing theory." —NEW DAWN Magazine

📝 The first DNA activation in the "revolutionary healing science" (NEXUS Magazine) of the Regenetics Method, Potentiation employs special linguistic codes—produced vocally and mentally—to stimulate a self-healing and transformational ability in DNA.

🧠 Besides learning a leading-edge technique you can perform for family, friends and even pets, in this webinar you will also be exposed to a pioneering theory linking genetics, energy, and consciousness.

🎶 Note that the "Mi" fork (528 Hertz) from the ancient Solfeggio scale is required to learn and perform Potentiation. See link below.

👉 👉 👉 GO PAID today on SLUUU with a modest monthly fee to enjoy both HOW TO POTENTIATE YOUR DNA and a special online ebook of POTENTIATE YOUR DNA in all its legendary glory.

📌 HOW TO POTENTIATE YOUR DNA (Video)
https://solluckman.substack.com/p/sluuu-exclusive-how-to-potentiate

📌 POTENTIATE YOUR DNA (Ebook)
https://solluckman.substack.com/p/the-classic-self-healing-text-potentiate

📌 Solfeggio Tuning Forks
https://www.phoenixregenetics.org/resources/solfeggio-tuning-forks

DISCLAIMER: The Developers and all Facilitators of the Regenetics Method offer DNA activation as educators and ordained ministers, not medical doctors, and do not purport to diagnose, prevent or treat illness of any kind. Regenetics Method information and sessions are offered, and accepted, as exercises of freedom of speech and religion. The Developers and Facilitators of the Regenetics Method make no recommendations, claims, promises or guarantees relative to specific health challenges. You are solely responsible for your own medical treatment and care.
Show more