LUCIFERIAN BITCHES "RED FLAGGED" ME!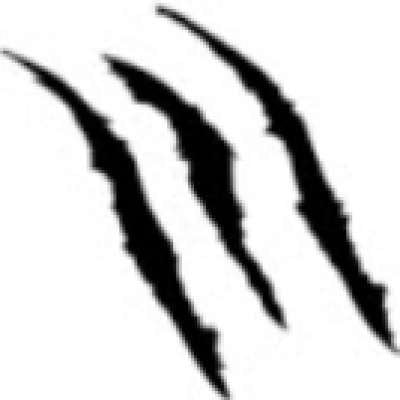 Download: https://archive.org/download/m....ove-bitch/MoveBitch.
**Language warning** There is a spiritual WAR raging; are you watching from the sidelines? The train is coming, get on board, folks! This is just one method these bloodline Masonic devils retaliate!

I'm the originator of this video that went viral, in the day and before the great Youtube purges of TRUTH!
This video went viral when that was organically possible at Youtube; comments like "EPIC" were left and many others mirrored it.

In court it was characterized as "a cat fighting a dog" and evidence of mental instability, they were careful not to show or admit the actual video as then anyone with access could see what a scam it was. Apparently PsycoTheRapists have a new 'sword' in their quill: CDD; Comedic Disability Disorder. You just cannot make this sh** up!

While there can be no doubt the effects of almost constant terrorism ranging from subtle in context threats to your children, or person, to police assaults does, over time, take a mental tole; these devils then invert that as 'proof' you're mental state that naturally results from constant adrenal rushes, large and small, such as neuropathy or depression or erratic writing, as the source of your claims to attack credibility.

The kult does this with their children that attempt to break free and characterize the effects of their torture and sodomy as 'proof' the victim is 'crazy' to attack their credibility; recall they did this to Vickie Polin, and other former kult victims, in social media.

It appears they're trying to paper me to allow talking points for their Jewish media wing, should their next 'accident', fire, 'suicide' attempt, or worse, be successful.

Another data point was one Loki Hulgard, wrote to me wanting an interview over my blog; after what was actually a good interview where I too learned some cool stuff, it was found on his other channel he was a neo-NotZi, and had mirrored several of my videos which Google generously had place above mine on the search.

After attempting to educate him on the facts I'd found about 'anti-mason' Hitler being a Jewish Masonic psyop, his resistance to obvious information seemed indicative of him either being a crypto Jew or a mind control drone; there's no doubt he is quite intelligent. It was demanded he delete ALL mirrors of my work which he did.

KKKRon, "Mr. Anderson, a rabid antisemite, was tied to the NeoNazi movement", naturally 'accidentally' missing the many points in which I've exposed them as being a Jewish Hegelian psyop, by crypto Jews and being essentially a psyop like Hitler and his henchmen. (Again and as per my blog, Hitler the hero neo Nazi propaganda was still allowed by YT, yet my account was torched.
(The Jewish internet press actually put up NAZI emblems as thumbnails on their subsequent hit pieces after my flier; I've heard ZERO from either daughter since.)

Regardless, anyone can see, to present this as evidence of anything but a great and funny video is a sign of just how corrupted our Jewdicial system has become; especially in Contra Costa, according to more than one lawyer, who stated, "I hate practicing there due to the corruption".
Show more