How TRUMP toured the world seizing all the worlds assets.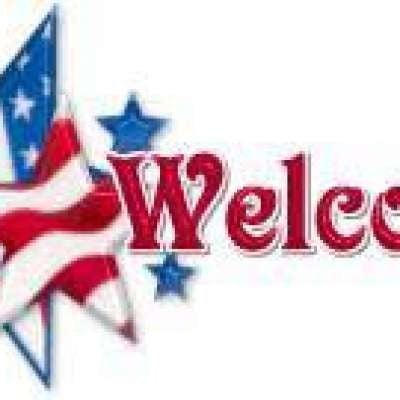 Resources and links:

The ONLY way to get your questions answered due to the volume of questions I am receiving is my Official CryptoBrownie Chat Telegram channel: https://t.me/cryptobrowniechat

Comments have been turned off to ensure questions get answered on the CryptoBrownie chat.

I have 30 admins that help me answer the volume of questions coming through. If you have never used Telegram, download the app from your Apple or Android store or Desktop with this link: https://desktop.telegram.org

There are other chats that you can join if they resonate with you:

CryptoBrownie Humanitarian Projects https://t.me/+b2Obc_yAcLM1MTc9
On this channel, the talk is about humanitarian projects, ascension, healthy living and rebuilding your world after the EVENT.

CryptoBrownie Project Funding: https://t.me/+BoNVuJsYK_4yNWE1
This channel is about funding new technologies, inventions and start-up companies to rebuild our world.

After you have subscribed to my Telegram channel, subscribe to my YouTube channel for all your Lobstr and QFS updates: https://www.youtube.com/channel/UCcntu3RjCL0z9AAy2h1daiw

Getting started in a logical sequence:

The first video you will want to watch is how to open a Lobstr account and fund the account with XLM from a crypto exchange, to purchase White Hat assets.
https://youtu.be/DDb3oxF-Ck4

Then open a Lobstr account with this link: https://lobstr.co/
When you are opening your account, follow along with the video you just watched, to ensure the process goes smoothly.

I CAN NOT stress enough, that you need to save your Stellar Wallet Pass Phase onto a word document, make a couple of copies and keep one with you (a personal safe is best) and another in an off-site location (or under the water fountain in the front yard). NEVER save your pass phase to the cloud or on your phone.

Once you have your wallet up and running, transfer XLM to Lobstr using via traditional crypto exchange transfer, (DO NOT use the "buy lumens" Moonpay service. All banks are blocking assess to Moonpay). With XLM, you can now purchase these QFS and White Hat assets.

Now understand the differences between Unopen and open assets…
https://youtu.be/U0svECa78c0


Now focus on the purchase of Open White hat Asset using the swap asset function.
https://youtu.be/QYifuChbl6U
These are the domains on the spreadsheet below that are open white hat seized assets:

agrogenesis.in
StellarETFs.com
Stellarfunds.org
Stellarhedgefunds.com
StellarRealEstate.org
SwissCustody.org
Next look at infrastructure tokens that are open using the Swap assets function.
Indus.business
Indus.consulting
Indus.education
Indus.exchange
Indus.gold
Indus.health
induspayments.com

Now watch the video on how to buy unopen White Hat assets: https://youtu.be/zTay5MwUuoI

The video above talks about the Lobstr Asset Spreadsheet. This shows all the unopen domains where you can place active SELL orders securing 2 billion tokens of well know companies and intuitions for 1 XLM.
https://docs.google.com/spreadsheets/d/1Jh50XsQDH7Kh7k3W2x7-qIx7nIFFsJASRVyC-8yv1zA/edit?usp=sharing

Make sure you spend time looking at the QSI (Quantum Stellar Initiative) Resources, to understand the components of the Lobstr exchange, Stellar the blockchain, and the Quantum Financial System. https://qsiresources.com/qsi-resources-world-home/qsi-resources-home-english/new-stellar-user-resources/

QSI's YouTube channel is also an excellent resource. https://www.youtube.com/channel/UChCxSaSZyyvFnMINo3sUQtQ

Finally, here is a list of Telegram channels to follow:
QFS Intel from Whiplash Telegram: https://t.me/Whiplash347
QIS Telegram group is: https://t.me/QuantumStellarInitiative
XRP Nesara Gesara QFS Telegram group is: https://t.me/xrpqfsnesaragesara1

DISCLAIMER: CryptoBrownie does not provide any legal, financial or investment advice. This video/document, the Chat room is for educational and/or entertainment purposes only. Always check with professional or accredited advisors before making decisions that could result in you losing your hard-earned money! I recommend the average investor hodles. CryptoBrownie is not responsible for your losses or gains because of trading or investing in cryptocurrencies or any other type of investment opportunities. EVERYTHING ABOVE IS WHAT I HAVE PERSONALLY INVESTED IN, AND I HAVE NEVER SOLD AN ASSETS FOR PERSONAL GAIN I AM BUYING AND HOLDING FOR THE WEALTH TRANSFERENCE. We do not endorse any specific currency(ies) that the viewers may choose to trade with and any form of "trading advice" so to speak, is presented solely by CryptoBrownie and does not necessarily reflect what the user will experience if they engage in similar activities. This video, description and/or comments may contain affiliate links. By utilizing any of these links you are helping to support the channel as we do receive a commission if you decide to trade using any third-party service providers who may be working with us on our channels. Thank you for your support!
Show more