House GOP Push Biden to End Covid Policies Sooner; AZ Election Official Wants Kari Lake Investigated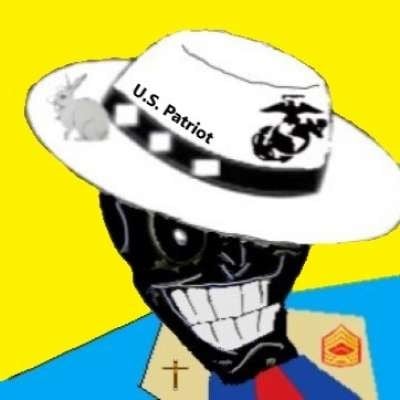 House Republicans on Jan. 31 moved forwarded with a bill to end the COVID-19 public health emergency immediately. That's after President Biden told Congress yesterday that he will end emergency measures on May 11.

Actor and producer Alec Baldwin has formally been charged with involuntary manslaughter in connection to the fatal shooting of cinematographer Halyna Hutchins on the set of the movie "Rust" in 2021.

The Arizona Secretary of State has asked the state's attorney general to investigate Republican Kari Lake potentially violating state law by publishing voter signatures on her Twitter account.
-

⭕️Sign up for our newsletter to stay informed with accurate news without spin. 👉https://www.ntd.com/newsletter.htm. If the link is blocked, type in NTD.com manually to sign up there.
-
⭕️ Get NTD on TV 👉 http://www.NTD.com/TV
⭕️ Download EpochTV Ebook for free👉 https://ept.ms/EpochTVEbook_
-
⭕️Subscribe to our new YouTube channel 👉https://www.youtube.com/channel/UCjz-4y6ts-VF2KSQX-jsnVg?sub_confirmation=1
-
⭕️Support us in our fight against censorship: https://donorbox.org/ntdtv
-
💎Save 10% off your next order with the code: NTDNews10
Visit https://www.shenyunshop.com?utm_source=NTDNews&utm_medium=youtube&utm_campaign=UCDrj0cP9ZQ7R9Qq_kZPpjKA_20221212&utm_content=top_link_to_syshop
Inspired by Shen Yun Performing Arts, Shen Yun Shop infuses tradition, good values, and artistic beauty into all of our products.
-
⭕️ Follow us on GAN JING WORLD: https://www.ganjingworld.com/channel/uANNUbQ0US2qz

0:00 NTD Evening News —1/31/2023
02:46 Baldwin Formally Charged in 'Rust' Shooting
03:35 Tyre Nichols" Video Contradicts Police Report
04:27 WH to End COVID Emergency in May
05:41 GOP House Passes Bill to End Emergency Now
07:12 Biden Travels to NYC Touting Tunnel Project
08:11 Jury Acquits Pro-Life Jailed After FBI Raid
10:45 House GOP Committee Investigations: Analysis
18:25 Rep. George Santos Steps Down From Committees
19:39 DeSantis Plan: 'Education Not Indoctrination'
21:32 AZ Election Official Requests Kari Lake Probe
24:20 Religious Freedom Summit Exposes CCP Abuses
26:30 NFL's Conference Title Sunday Popular on TV
27:24 NHL Hall-of-Fame Bobby Hull Dies at 84
27:56 NBA Schedule Tonight: Lebron James in Action
28:15 NHL Schedule Tonight: Kings-Hurricanes

-
⭕️ SUBSCRIBE to the NTD YouTube channel TODAY:
https://www.youtube.com/channel/UC8Ioh4atNDO5a0Vy2qFmauQ?Sub_confirmation=1

🔴 The Real Story DVD: https://ept.ms/3cxGVEO , Promo Code "EpochTV" for 20% off.

🔴 PRE-ORDER "The Shadow State" DVD: https://ept.ms/3XxcWir

🔵 Watch more:
https://www.epochtv.com
-
If you'd like to share our stories with friends, you can find those stories on our website: https://www.ntd.com/
-
⭕️Watch more:
NTD News Today https://bit.ly/NTDNewsTodayFullBroadcast
NTD Evening News http://bit.ly/NTDEveningNewsFullBroadcast
NTD Business http://bit.ly/NTDBusinessFullBroadcast
How the Specter of Communism Is Ruling Our World http://bit.ly/SpecterOfCommunismSeries
NTD Featured Videos http://bit.ly/FeaturedVideosNTD
-
Facebook: https://facebook.com/NTDTelevision
Twitter: https://twitter.com/news_ntd
Parler: https://parler.com/#/user/ntdnews
Telegram: https://t.me/s/NTDNews
Rumble: https://rumble.com/c/NTDNews
Instagram: https://instagram.com/ntdnews
Minds: https://minds.com/NTD
Gab: https://gab.com/NTDNews
MeWe: https://mewe.com/p/ntdnews

Contact us: https://www.ntd.com/contact-us.html

#HouseGOP #Biden #EndCovidPolicies #AZElectionOfficial #KariLake #Investigated

House GOP Push Biden to End Covid Policies Sooner; AZ Election Official Wants Kari Lake Investigated

-
© All Rights Reserved.
Show more