Get ready for Christ's return: know your Saviour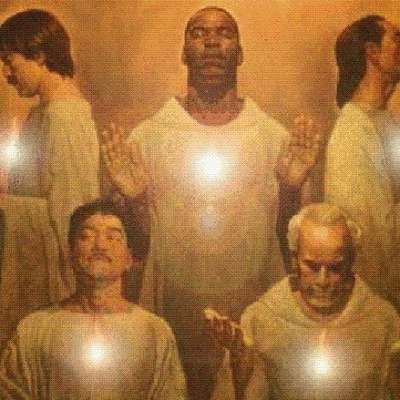 FAIR USE NOTICE: This video may contain copyrighted material. Such material is made available for educational purposes only. This constitutes a 'fair use' of any such copyrighted material as provided for in Title 17 U.S.C. section 107 of the US Copyright Law.

Full credits to my dear brother in Christ, Craig, for producing this video under the inspiration of the Holy Spirit! Thank you brother! Brother Craig's YouTube channel is cregen124. Please take the opportunity to visit his channel.

Special thanks to the Holy Spirit for inspiring me to write the contents of this video and to narrate it in a calm and peaceful manner.

*** Warning!! Please understand and know that the images in all videos that are depicting Christ and the apostles are not what they look like. Satan in his last great drama and attempt will be appearing to others as the images that you maybe seeing all over the internet and such. Please understand that when such spirits may appear to you, you need to test them by the law and testimony if they speak not according to this there is no light in them (Isaiah 8:20). Please see the Images of Christ video produced by biblicalchurch to have a better understanding on this very important subject! ***

Turn to Christ, flee worldliness & through faith in Him, keep His 10 commandments (Rev. 14:12; Exo. 20), which represent His love (1 John 5:3). Stop believing in fables & man-made deceptions. You won't find truth in man's theories & traditions. The Bible contains the words of Christ. If you want to disqualify Him, that's your choice but one thing is for sure: Christ IS coming back. Do the right thing: embrace Christ, the Source of love & eternal life.

Christ's prophecies are coming to pass. Only He speaks the words of eternal life. So stop sinning, lusting, living a worldly life, which separate you from Christ. Abide in His love by keeping His 10 commandments (Exodus 20) through the Holy Spirit and put your complete faith in Him! Pray without ceasing, read your Bible (KJV version), get baptized and strive to live like Christ and for Christ. He is our only hope. He is our Salvation!

Do you want to be part of His Kingdom? If so, put your complete faith in Him and keep His holy ten commandments which represent His love and character (Revelation 14:12; Exodus 20; John 14:15, 21).

Accepting Christ means also to accept His words & His law. In Rev. 14:12, the saints are identified as those who keep His commandments & the faith of Christ. The law of the Creator includes the 7th day Sabbath commandment (Exodus 20:8-11). His commandments are truth (Psalm 119:151). Consider 1 John 2:4, He that saith, I know him, and keepeth not His commandments, is a liar, and the truth is not in him. If you love Him, keep His commandments (John 14:15) & you'll abide in His love (John 15:10).

This world with its growing immorality, lusts, greed, poverty, injustice and wars will mercifully come to an end and be replaced by a world of complete love, peace and joy with the Christ as its King! Honor, power and glory to the King. So be it.

Get to know Christ now! Get ready for His inevitable return!
Show more