GENE DECODE, Petitioning The Court of GOD. "LAW of LEGAL NOTICE in the COURTS of HEAVEN. Class Action Lawsuit Filed with the Court of GOD & Petition Accepted!"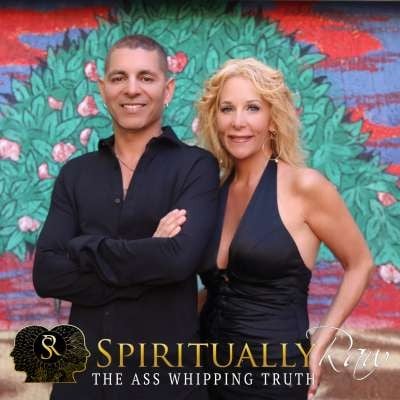 💥💥 WATCH the FULL video for FREE! https://spirituallyraw.live/pr....ograms/gene-decode-c 💥💥

👉👉 GET 3 DAYS FREE FULL VIDEOS! https://SpirituallyRAW.live 👈👈

⭐⭐ GENE DECODE former U.S. Navy Decoder with highly valuable intel from the Deep-State agendas, to The Great Awakening.

❤️ Please support Gene: Pay Gene Decode using PayPal.Me

-------------------------------------------------
🚀#1 CBD BRAND!! CBD Oil, Hemp-Infused Coffee, Bath & Body, Pet Products & More! https://www.HempWorx.com/SpirituallyRaw 🚀
🚀 Get FREE CBD Products!! Become A Distributor 🚀 https://www.WinWithMDC.com/cp30/SpirituallyRaw
-------------------------------------------------

💥💥 UGETube:
https://ugetube.com/@spirituallyraw
https://ugetube.com/@collectivesuperchannel

💥💥 YouTube:
SpirituallyRAW: https://www.youtube.com/user/SPIRITUALLYRAWTV

The COLLECTIVE SUPER CHANNEL: https://www.youtube.com/channe....l/UCedZC4NN9ET7CApBq

Twitter: https://twitter.com/spirituallyraw
The Gesara Club: https://thegesaraclub.com/my_p....rofile/spirituallyra
Bitchute: https://www.bitchute.com/spirituallyraw
Website: http://www.spirituallyraw.tv
Bookings & Guest Questions:
[email protected]

❤️Thank you for watching, 👍 thumbs up, 👥 sharing, 📨 comments, and 🚀subscribing!! :)

"Together We'll Turn The Universal Key To Global Harmony & Create A Unified World"

❤️ We love you, our subscribers, and fellow truth-seeking enthusiasts!!
Tune in often, tell all your friends, and most importantly may all your dreams come true! Thanks and God Bless Patriots Worldwide.
Show more