FAB GL CORE MAG - M4 'Survival' Stock For Your AR15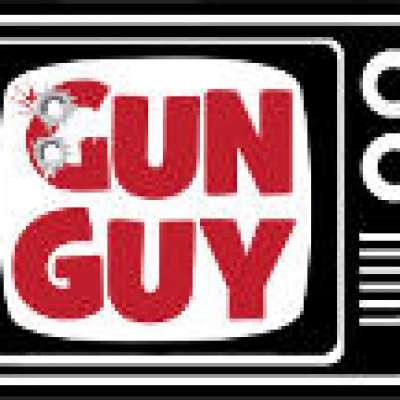 As of today, this IS my favorite AR15 stock. FAB Defense has incorporated all the features that I want in self-defense AR15 stock. I'll explain more in the video.

Use Code: GunGuy to safe BIG on all of your purchases at OpticsPlanet.

Link to the stock: https://www.opticsplanet.com/fab-defense-gl-core-mag-cp-m4-survival-buttstock-w-built-in-mag-carrier.html

GunGuy Merch: https://www.gunguytvgear.com/

Join the GunGuyTV Crew: http://gunguytvcrew.com/
Get discounts on gear! https://gunguy.tv/buy-gear-at-a-discount/

Join Second Call Defense: https://www.secondcall-defense.com/enroll/?affiliate=20796

Visit my website at http://gunguy.tv/
Check out training at Practical Defense Systems: http://pdsclasses.com/
Patreon: https://www.patreon.com/gunguytv
The GunGuyTV Store: http://gunguy.tv/shop/
Donate: https://gunguy.tv/

Audio Podcast: https://gunguy.tv/subscribe-to-podcast/

Follow me on:
MeWe: https://mewe.com/p/gunguytv
Gab: https://gab.com/gunguytv

Join Gun Owners of America: https://donate.gunowners.org/join/
Join Gun Owners of California: https://www.gunownersca.com/membership/
Join the California Rifle & Pistol Association: https://californiariflepistol.app.neoncrm.com/np/clients/californiariflepistol/membershipJoin.jsp
Watch GunGuyTV at these locations:
YouTube: https://www.youtube.com/channel/UCLEjyVgmVRBcYof9UI0VLEg
BitChute: https://www.bitchute.com/channel/2p5OeKHVEXA2/
UGETube: https://videos.utahgunexchange.com/@GunGuyTV
GunStreamer: https://gunstreamer.com/@GunGuyTV
Rumble: https://rumble.com/c/c-395015

Visit our sponsers:
- Mobius Brass: https://mobiusbrass.com/
- CCW Safe: https://ccwsafe.com/ref/B75803494
- Sprague's Sports https://www.spragues.com/
- The P2K Range http://www.p2krange.com/
- The Rainbow Range http://www.rainbowshootingrange.com/
- OpticsPlanet Use code "GunGuy5" for 5% off your entire www.OpticsPlanet.com order. https://www.opticsplanet.com/
- Sportsman's Guide - https://www.sportsmansguide.com/
Credits:
Host: Joel Persinger - The GunGuy
- Co-Founder & CEO of Practical Defense Systems
- NRA Law Enforcement Firearms Instructor
Video & Audio Production: Nick Persinger - The Camera Guy
About comments: Positive and negative comments are welcome. Please feel free. That said, I believe in being respectful of others, so "trolling" comments and comments that contain profanity or sexually explicit material will be deleted.
Show more