Dr. Q., X-Pulmonologist Blows the Lid Off the Satanic Propaganda Campaign. CDC, FDA, Vaccines, Evil Global Scheme To Make Us All Chronically ill!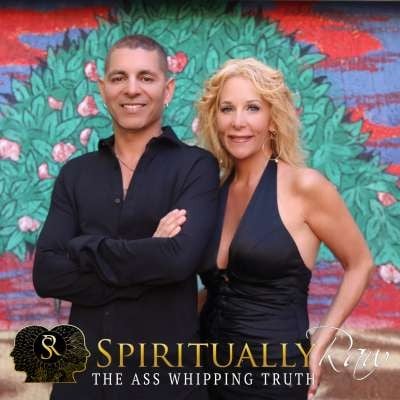 💥💥 WATCH the FULL video for FREE! https://spirituallyraw.live/programs/dr-q 💥💥

👉👉 GET 3 DAYS FREE FULL VIDEOS! https://SpirituallyRAW.live 👈👈

-------------------------------------------------
🚀#1 CBD BRAND!! CBD Oil, Hemp-Infused Coffee, Bath & Body, Pet Products & More! https://www.HempWorx.com/SpirituallyRaw

🚀 Become A Distributor
https://www.WinWithMDC.com/cp30/SpirituallyRaw
-------------------------------------------------

💥💥 UGETube:
https://ugetube.com/@spirituallyraw
https://ugetube.com/@collectivesuperchannel

💥💥 YouTube:
The COLLECTIVE SUPER CHANNEL: https://www.youtube.com/channe........l/UCedZC4NN9ET7C
SpirituallyRAW: https://www.youtube.com/user/SPIRITUALLYRAWTV

👉 Twitter: https://twitter.com/spirituallyraw
👉 The Gesara Club: https://thegesaraclub.com/my_p........rofile/spiritual
👉 Bitchute: https://www.bitchute.com/spirituallyraw
👉 Inkd Social: https://rightsocial.net/members/AprilJayMatta
👉 Website: http://www.spirituallyraw.tv
👉 Email: [email protected]

❤️Thank you for watching, 👍 thumbs up, 👥 sharing, 📨 comments, and 🚀subscribing!! :)


❤️ We love you our fellow truth-seeking enthusiasts!! Tune in often, tell all your friends, and most importantly…may all your dreams come true!

Thanks and God Bless Patriots Worldwide.

⭐⭐ Dr. Q is a double board-certified physician who has had enough of the lies perpetrated by the CDC and FDA and has ended a beloved 17-year career to become a warrior for truth. Dr. Q is a Natural Cure based M.D., & Author of Dr. Q, Eyes Wide Open: We are only as blind as we want to be.
Show more