Daily Mail Confirms Laptop Is Hunter Biden's; Clarence Thomas On Big Tech; Weekly Roundup 4/9/2021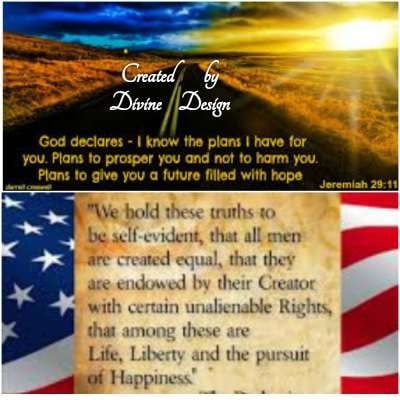 On tonight's episode of this week's TOP news stories: The #DailyMail Exposes #HunterBiden bombshells after 'tell-all' book holds back, confirming the photos that are too explicit to show, did in fact belong to Hunter... #SCOTUS Justice #ClarenceThomas weighs in on #BigTech; good to know info on #5G and your phones, you can turn it off! All of that and MUCH MORE!!!

LIVE every Friday at 6:00 PM EST for our Weekly News Round-up and every Sunday 1:00 PM EST for World News, see contact list below!
Resistance Chicks: Leah and Michelle Svensson report with a Founding Fathers "Christian" commentary on the latest events in the United States and around the world.
Back-up channel: Created By Divine Design Masfaith3
https://www.youtube.com/channe....l/UCmxcyrXF7dlJHvnl0

Contact, Social Media & ALL Platforms Info:
Resistance Chicks
P.O. Box 107
Milford, OH 45150
E-mail: [email protected]
LIVE STREAMS:
Facebook:
https://www.facebook.com/ResistanceChicks/
Periscope: https://www.pscp.tv/ResistanceChics/
DLive:
https://dlive.tv/ResistanceChicks
Twitch:
https://www.twitch.tv/resistancechicks
Twitter:
@ResistanceChics
NEW: Resistance Chicks now on Telegram! Follow here: https://t.me/ResistanceChicks
Downloadable Podcast: https://resistancechicks.podbean.com/
Resistance Chicks Blog:
https://resistancechicks.blogspot.com
Blog Isaiah58Minitries:
https://isaiah58ministries.blogspot.com/
Bitchute: https://www.bitchute.com/channel/NEBFWg2yNd5o/
Minds: https://www.minds.com/ResistanceChicks
Brighteon:
https://www.brighteon.com/channel/resistancechicks
Drop.Space: 
https://drop.space/@ResistanceChicks
Masfaith3 on Sound Cloud download or listen to original songs: https://soundcloud.com/leah-svensson
JoshWhoTV:
https://www.joshwhotv.com/channel/5dee32c3cea4b
WEGO Social: 
Masfaith3 Created By Divine Design https://wg1wga.com/
Odysee:
@ResistanceChicks https://odysee.com/@ResistanceChicks:e
Rumble:
Resistance Chicks https://rumble.com/c/c-295211
PARLER Leah: @ResistanceChicks
PARLER Michelle: @Masfaith3
Some of our shorter clips can be found and edited by ELTV Reel On NewTube: https://newtube.app/user/ELTV Support them on Patreon https://www.patreon.com/eltv_reel

Support one of our Moderators: Maia
Buy her AMAZING All Natural Products Here:
https://www.facebook.com/MEHealthyProducts/
Or email [email protected]
GoinBatty Channel Hand Made Gifts and Thrive Life Products! https://www.goinbattystore.com/
Debbie's Custom Red Pilled Items On Etsy
www.etsy.com/shop/thegirlygirlcaseshop
https://www.youtube.com/watch?v=mHIIGOc0yho
BakerMom DLCreationsGifts
https://www.etsy.com/shop/DLCr....eationsGifts?ref=sea
Copyright Act 1976, allowance is made for fair use for purposes such as criticism, comment, news reporting, teaching, scholarship, and research. Community Guidelines Disclaimer: The points of view and purpose of this video is not to bully or harass anybody, but rather share that opinion and thoughts with other like-minded individuals curious about the subject to encourage conversation and awareness. This video does not claim to give medical, Financial, or legal advice.
Show more