Coronation of King Charles; Neil Oliver: We are a Free People; World News 5/7/23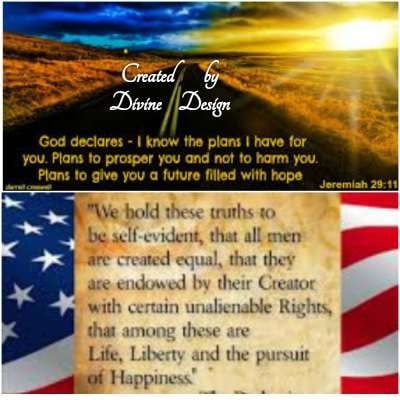 Weekly World News Report- This week, the world tuned in to the pageantry and spectacular imagery of a Protestant Christian nation crowning a king. Charles took an oath as the "Defender of the Faith" for Great Britain and its satellite nations. We will take a deep dive into the Christian symbolism surrounding the coronation but also let Neil Oliver explain how British Common law is designed so the people govern themselves. Then, intense moves in Ukraine as the Wagner group threatens to pull out of Bahkmut over lack of ammunition. Also, Victor Orban called for the return of Donald Trump at CPAC Hungary. This and much more as we take you around the world to discuss what's happening with global Conservatives and Christians.
***DON'T FORGET!*** Show Mike Lindell his alternative to Paypal is a win! Join Franksocial, visit our profile and click "sponsor" for just $5 a month! https://franksocial.com/u/ResistanceChicks

***NEW*** Resistance Chicks are PROUD to partner with ***www.learn.ITMTrading.com/chicks*** a FULL SERVICE precious metals dealer. Call them today 1-866-950-7776 for a free strategy consultation and tell them the Resistance Chicks sent you!
www.learn.ITMTrading.com/chicks

SAVE on Old School Survival Boot Camp tickets with my presenter discount codes! 140
hands-on or interactive class (over 20 just for the kiddos!) in homesteading, survival, bushcraft, herbalism, off grid living, foraging, martial arts, emergency medicine, butchering, blacksmithing,
and homeschooling. Coupon code "rchicks15" for $15 off 3-day passes and "rchicks7" for $7 off 2-day passes. www.oldschoolsurvivalbootcamp.com

AMAZING body and CBD products!!!
For Regular products: https://organicbodyessentials.com/?ref=RC
For HEMP/CBD Products: https://obe.organicbodyessentials.com/?ref=RC
Every purchase with promo code "RC" benefits both Resistance Chicks & HisGlory Ministries!

Resistance Chicks
P.O. Box 107
Milford, OH 45150
E-mail: [email protected]
Web Page www.resistancechicks.com
Rumble: https://rumble.com/c/ResistanceChicks
BitChute: https://www.bitchute.com/channel/resistancechicks/
Facebook: https://www.facebook.com/ResistanceChicks
Telegram follow here: https://t.me/ResistanceChicks
Franksocial: https://franksocial.com/u/ResistanceChicks
Truthsocial: https://truthsocial.com/@ResistanceChicks
Clouthub: https://clouthub.com/ResistanceChicks
Resistance Chicks LIVE Fridays On Brighteon.TV 6:00-7:00 PM ET Sundays @5:00 PM ET
Use Promo code: "ResistanceChicks" at TheFoundersBible.com and Windblownmedia.com to save 20%
Shop https://resistancechicks.brighteonstore.com/Resistance-Chicks TODAY and Use PROMO CODE "CHICKS" to save 5%!
Resistance Chicks urge EVERYONE to get pre-covid treatment with all the meds you need BEFORE you get sick! Visit DrSyedHaider.com
Use visit www.MyPillow.com/Resistance and use promo code "RC" to save up to 66%!
Show more