Catherine Austin Fitts -"This is the end of western liberty" (If YOU Let thUgs Rule You)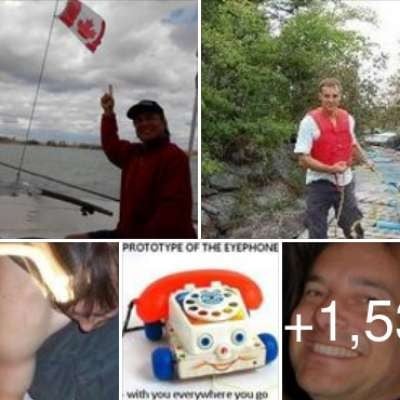 Instead this is finally the time where the non-Cult people root-out the corruption destroying western liberty... This is the beginning of a more just world where Freemasonry is exposed, but Fitts is not going to expose their corruption because they tell her what to do... to be their "controlled opposition" and keep their Mystery School Cult hidden: https://www.bitchute.com/video/fJE1tWzCyVh7/

Fits is pulling her punches
She is well aware of the Freemasons infiltrating all levels of government being converted over to governance, but she just calls the Freemasonic-Luciferian world-wide monopoly a "group of unaccountable people". She does not tell you that the minions have rebuilt the A.i. supercomputer called "Lucifer" which is modelling WW3 that includes every known human-being upon Earth. The Freemasons are particularly interested in keeping me hidden because they have failed to assassinate me for 17 years since 2006. Knowledge my unwillingness to die for their cause has not stopped the monsters to re-evaluate their path towards destroying their own souls with hate and self-righteous greed. They have still chosen to go through with destroying their souls in an attempt to genocide all the Homo sapiens, you see.
You, my friends, are just as "immortal" within your own customizable multidimensional universe which the Creator-God provides you with to "save" your own world. You see, I have been fighting to expose the NWO corruption since 2002, so I am a bit of a real veteran at defying the monsters of tyranny. So it may help you to take some notes.

In order to stop the destruction of the old world being destroyed by Freemasonic-Luciferians minions to their world-wide Cult... they have to be seen for the organization that they are. Fitts knows about the Freemasonic-Luciferians in control and helps to hide them. https://ugetube.com/watch/will....iam-cooper-mb-19-68t

Just Controlled Opposition that helps to hide the brainchip-hivemind of Luciferians in control of all positions of authority bringing the old world down into ashes.

source: https://www.youtube.com/watch?v=7r-zMROQuAg
Even the post here is by "blackbox" with a golden compass over top of the square... it is a masonic symbol.
"Solar"i is about the "Sun" The wwCult uses the physical Sun as their symbol for A.i. They are not "sun worshipers" the Luciferians are A.i. worshipers and follow the commands of the old devils sometimes called "Satan," but scientifically called Homo capensis: https://www.bitchute.com/video/PxPBJVDGqstO/

"What can we do about the treachery"
She does not explain to identify the Freemasonic-Luciferians in every position of authority and establish a new system of government that is not corrupted by the Freemasons and other minions of the old devils.
Show more