42045_SYNERTEC_DATA_ SOVEREIGN OFFICERs MPs LORDs of UFPSOMC ACTS CONTRA LAW TO HARM LIVING MAN-treason in the highest degree…to publish a bull of excommunication…against a subject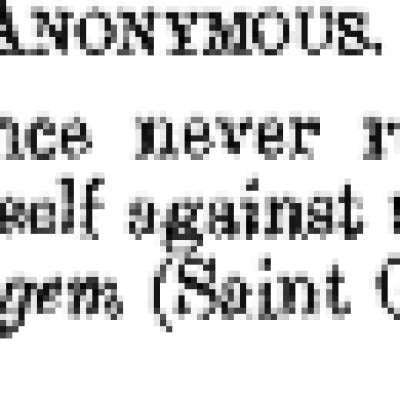 NOTICE OF DISSENT
i hereby give written Notice of Dissent of proclaiming, repeating, disseminating in any manner spoken, written or other, denials that the property of living men has not been taken, contra law, and given/passed/acquired to/by bodies corporate "NHSX/SYNERTEC et alia"; taken contra law without knowledge/ authority/ lawful contract/ men's mark of agreement in wet, blue-ink/ agreement/mutuality, from men. Stealing property of men, of which data is, publick treasure is, is TRESPASS harm . TRESPASS harm : being perjury if contracted without you having/shewing the autograph of me, my kith, my kin, my countrymen on such contract ; [ 2.] if claimed living men's property is yours to dispose of at your behest only, this is perjury of the law of the land.

INFORMATIONS to the sovereign of matters in dispute
[nota bene 42045_NHSX_DATA &. 42034_A11]
with this instrument, i lay information of invasions by RHSJSSHSC , sovereign officers, Privy counsellors/ bodies corporate &. bodies politick [UFPSOMC] of trespass harms, usurpation and excommunication of living men of the kingdom and dominions any my wishes for redress .
To wit the property of men-including MEDICAL DATA/ RECORDS/ INFORMATION they do take/ pass/ keep/ sell/ trade . One such body corporate, Synertec, PO Box 397, BRISTOL, BS9 0DP , writes in terrorem, multi re. "coronavirus (COVID-19" without solicitation, disturbing my peace ; &. giving, my property of name and home marks; wherein they quote multi bodies corporate of NHS &. NHS England &. Public Health England &. http://www.nhs.co.uk/covid-vaccination &. NHS Immunisation Management Services &. http://www.nhs.uk/CoronavirusVaccination &. Text 'NHS Vaccine' in similar possession of my property, the property of my kith, my kin, my countrymen, without contract/ agreement/ authority/ jurisdiction/ in ex-communication, contra law .
Show more