WREATHS ACROSS AMERICA Invocation by Ann M. Wolf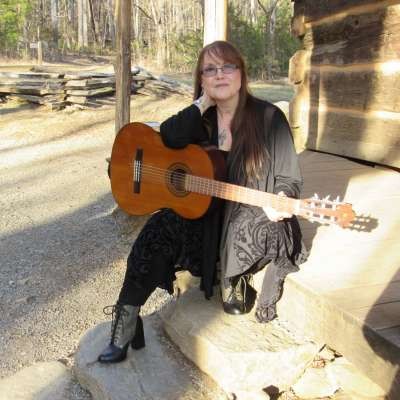 WREATHS ACROSS AMERICA: "May our fields of remembrance be touched with the true beauty of green & red. Green is to remind us to pray for the soul of our nation; and with red, we acknowledge in humble gratitude, those who sacrificed or who gave their life's blood to obtain and secure Liberty." Chaplain Ann M. Wolf - "Wreaths Across America Invocation"
Ann M. Wolf - c 2015 - BMI All rights reserved.

MORE ABOUT "WREATHS ACROSS AMERICA": On Memorial Day, we remember our veterans who have fallen in battle, who have became lost as a POW or MIA, or who have passed from this world. Yet Memorial Day is every day for lovers of Liberty. So, for those wishing to continue to express their hearts for Freedom as well as for our Veterans, all year long, there is an exciting movement already underway, getting ready for a great day of commemoration known as "Wreaths Across America Day," held each year in December. There is a place for each citizen to lend a hand, from raising funds to placing wreaths at gravesites as well as participating in one of the thousands of memorial events which will be held on land and sea, across the USA & even around the world.

THE NARRATION SCRIPT: This narration was originally written by Chaplain Ann M. Wolf as requested by Gold Star Mother, Bernie Wickman Koprince, to be a part of the Wreaths Across America service which was held in Dec. of 2013, Knoxville, TN. Then, in Spring of 2015, Ann joined forces with her producer Tracy Collins to combine the script with one of his marvelous scores in preparing to share this Invocation with America.

Acknowledgments: Thank you to our Veterans for what you have done to preserve Liberty; and to their families who sacrificed as well. Thank you to all the people behind Wreaths Across America from its inception to today. Thank you to Bernie Koprince for inviting me to write a prayer for this great event which got me started on an amazing journey of discovery about more great things American citizens are doing to keep the Spirit of Patriotism, Respect & Honor alive. Special thanks to Tracy Collins for allowing the use of his composition for this project; and also to historian & teacher, Leo Gawroniak for his contributions which helped to make this project possible. Finally, thank you to all the photographers for their special passion which helps keep our history in our hearts.

To locate event planners in your town, contact your area civic or patriot biker groups, or go to: http://www.wreathsacrossamerica.org/

ARTIST PRESS KIT, IMAGES, BIO & BOOKING: https://annmwolf.info/

FREE NEWSLETTER SIGN UP: https://annmwolf.info/

PRODUCER - TRACY COLLINS: http://www.tracycollinsmusic.com/

NOTE: This Video is offered for the purpose of inspiration & education; images & music are either original by Ann M. Wolf or are used by permission, by license, with some images having been obtained from (what the artist believes) are public domain sites. Please advise if any images require additional licenses or permissions. Thank you.

Ann M. Wolf - c 2015 - BMI All rights reserved.
Show more