We are the ones we have been waiting for!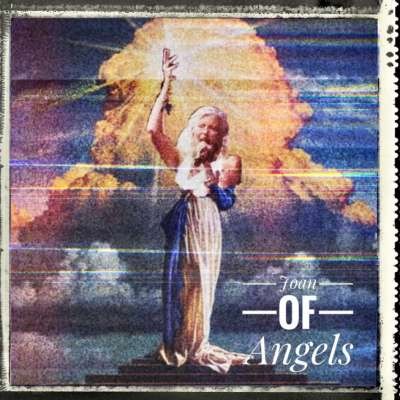 We are thWe are the ones we are waiting for. Breathe in your courage, your certainty, your willing to step into your highest frequencies and your highest self. Allow yourself to express your love, your joy, and your support for one another. Remember, you were born for this, and together we will shift into the new earth.

Register NOW FOR
Calling all Angels ~ The celestial gateway, your portal to transformation is open
What if you had direct communications and instructions from your Spiritual Team?
Join us on Monday, Dec 26th, 5pm – 6:30pm pst/ 8pm – 9:30 pm est
💗. https://www.eventbrite.com/e/calling-all-angels-the-celestial-gateway-is-open-tickets-487805759157

💗Activate Your Angelic Frequencies for Ascension with oracle Joan of Angels.
Experience an energetic restoration of your soul and celestial body as we enter into the angelic chambers of healing and soul renewal to raise your vibrational frequencies. These tools will enable you to let go of what stands in your way and will align your body, mind and spirit with your mission and soul purpose. Receive messages from your spiritual team as we clear your field and allow direct communication from your guides.

💗Joan of Angels is a Transformational Guide, Soul Awakening Mentor, Oracle, Medical Intuitive and Visionary Artist
.__________________________

Joan of Angels is an Intuitive and Soul Mastery Coach/Mentor. She works with people who feel the call to awaken to their best self. The Soul Awakening Sessions and Soul Mastery Signature Coaching program is for those who need support, guidance, structure and the inner tools to discover their best selves, let go of what holds them back, and move forward with courage, grace and ease. 💗 💗

Transform your life and Book your soul essence work here: This includes the Soul Awakening Session, the Initiation and Activations, the Soul Essence Portraits and the channeled message. Link here: https://joanofangels.as.me/activationwithsoulessenceportrait 💗

💗 Pick up your free gift, and find out what you are here to do at: https://www.joanofangels.com
💗 Step Into The Miraculous with spiritual luminary and Soul Mastery Guide, Joan of Angels. Each week we explore concepts on opening our heart and shifting into that higher dimensional vibration.
Join us every Monday, 5pm pst for MIRACLE MONDAY at www.youtube.com/c/JoanofAngels

💗 Kindly SHARE, SUBSCRIBE & Hit the NOTIFICATION Bell! Much LOVE.

Learn to use your intuition and trust your gut everytime. Be able to quickly access and act upon information you are given. Become and Intuitive Ninja and Learn How To Use These Super Powers:
https://joanofangels.com/intuitive-ninja-superpower-training/

You might also benefit from the personal coaching programs we offer, designed to awaken you to your soul purpose and to step into your true destiny and mission this life time. https://joanofangels.com/soul-awakening-sessions/

PERSONAL WEBSITE: www.joanofangels.com
CONNECT WITH ME Facebook: https://www.facebook.com/joanofangels
Instagram: https://www.instagram.com/joanofangels/

Check out these events by Portal to Ascension: I will be speaking and assiting to produce these events.
https://ascensionconference.com
https://ascensionglastonbury.com

#joanofangels #ascension #miraclemonday
e ones we have been waiting for!
Show more