US will respond if Russia uses nuclear weapons-Russia tells US back off-US to deepen ties w Taiwan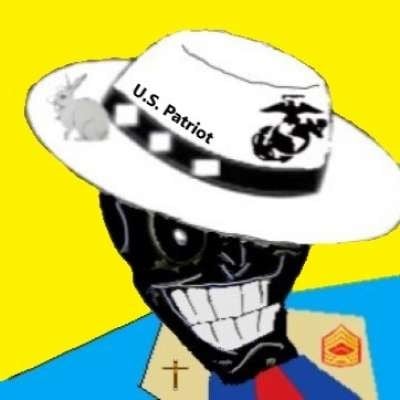 You will hear the following in this Report:

North Korea fires third ballistic missile ahead of VP Harris arrival in Seoul
Seoul reluctant to get dragged into Taiwan conflict
Americans should flee Russia immediately, could be conscripted, US Embassy urges
Chinese, Russian warships spotted sailing near Alaskan island
US to deepen 'unofficial ties' with Taiwan – Harris
Russia tells EU to treat US as pipeline sabotage suspect
Biden adviser: US will 'respond decisively' if Russia uses nuclear weapons
Russia tells US to 'back off' its 'aggressive' course
US will operate 'undaunted, unafraid' in Taiwan Strait: Harris
EU threatens 'strongest possible response' to Putin for 'deliberate' sabotage of the Nordstream gas pipeline
Russia to request UN Security Council meeting over Nord Stream pipeline damage
Video of Biden Saying He'd 'End' Nord Stream Resurfaces After Pipeline Leak

Would you like to donate to CWW7NEWS, you can do so at the links below. Thank you in advance for your support:

https://www.paypal.me/YOURNEWLIFEINCHRIST
https://www.patreon.com/CWW7NEWS
Or by Mail:
CWW7NEWS
12042 SE Sunnyside Road, # 277
Clackamas, OR 97015

COME AND VISIT ME:

YOUTUBE: Please Subscribe to this channel and hit the bell to get notifications!
RUMBLE: https://rumble.com/c/CWW7NEWS
FACEBOOK: https://www.facebook.com/dinakalmeta.cww7news/
Personal Page: https://www.facebook.com/dina.ameliakalmeta
Telegram: https://t.me/DinaAmeliaKalmeta
PARLER: https://parler.com/profile/DinaAmeliaKalmeta/posts
TWITTER: https://twitter.com/DinaAKalmeta
MEWE: https://mewe.com/i/dinaameliakalmeta
USA LIFE: https://usa.life/DinaAmeliaKalmeta
GETTR: https://gettr.com/user/dinaakalmeta
WEBSITE: https://WWW.CWW7NEWS.COM
Truth Social: https://truthsocial.com/@DINAAMELIAKALMETA
EMAIL: [email protected]

Thank you for watching and God bless you!

Copyright Disclaimer: Citation of articles and authors in this report does not imply ownership. Works and images presented here fall under Fair Use Section 107 and are used for commentary on globally significant newsworthy events. Under Section 107 of the Copyright Act 1976, allowance is made for fair use for purposes such as criticism, comment, news reporting, teaching, scholarship, and research.

DISCLAIMER: Please be advised, not all the views, news or opinions represent the beliefs of CWW7NEWS/Dina Amelia Kalmeta.
Show more