(US Civil War1861-1865)300,000+WHITE Men Died: to Free BLACKS from Slavery (Remember the Facts 2020)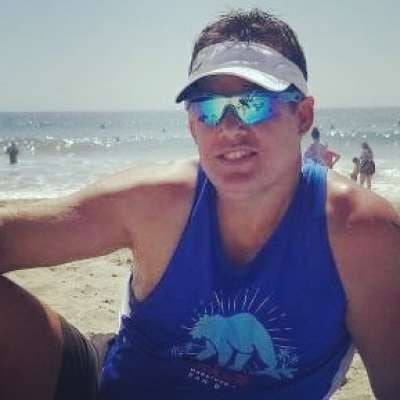 DarylLawsonLive.com

360,222
New Estimate Raises Civil War Death Toll. For 110 years, the numbers stood as gospel: 618,222 men died in the Civil War, 360,222 from the North and 258,000 from the South — by far the greatest toll of any war in American history. But new research shows that the numbers were far too low.Apr 3, 2012

https://www.google.com/search?....client=opera&q=how+m

The American Civil War was the defining event in our nation's history. Between 1861 and 1865 10,000 battles and engagements were fought across the continent, from Vermont to the New Mexico Territory, and beyond.

The war began when the Confederates bombarded Union soldiers at Fort Sumter, South Carolina on April 12, 1861. The war ended in Spring, 1865. Robert E. Lee surrendered the last major Confederate army to Ulysses S. Grant at Appomattox Courthouse on April 9, 1865. The last battle was fought at Palmito Ranch, Texas, on May 13, 1865.

Although over 10,500 military engagements occurred during the Civil War, it is generally accepted that there were 50 major battles of the Civil War, with about 100 other significant battles. The battles were fought in three theaters; the Eastern Theater, the Western Theater, and the Trans-Mississippi Theater.

Gettysburg--51,000 casualties
Chickamauga--34,624 casualties
Spotsylvania--30,000 casualties
The Wilderness--29,800 casualties
Chancellorsville--24,000 casualties
Shiloh--23,746 casualties
Stones River--23,515 casualties
Antietam--22,717 casualties
Second Manassas--22,180 casualties
Vicksburg--19,233 casualties

The average Union soldier was 25.8 years old; there is no definite information on the average age of Confederate soldiers, but by the end of the war old men and young boys, who otherwise would have stayed home, were being pressed into service. The average soldier on both sides was a white, native-born, protestant farmer.

At the beginning of the war the Northern states had a combined population of 22 million people. The Southern states had a combined population of about 9 million. This disparity was reflected in the size of the armies in the field. The Union forces outnumbered the Confederates roughly two to one.

Approximately 620,000 soldiers died from combat, accident, starvation, and disease during the Civil War. This number comes from an 1889 study of the war performed by William F. Fox and Thomas Leonard Livermore. Both men fought for the Union. Their estimate is derived from an exhaustive study of the combat and casualty records generated by the armies over five years of fighting. A recent study puts the number of dead as high as 850,000. Roughly 1,264,000 American soldiers have died in the nation's wars--620,000 in the Civil War and 644,000 in all other conflicts. It was only as recently as the Vietnam War that the number of American deaths in foreign wars eclipsed the number who died in the Civil War.

https://www.battlefields.org/l....earn/articles/civil-

Bible verses
Joh_15:13  Greater love hath no man than this, that a man lay down his life for his friends.

Mat 22:37  Jesus said unto him, Thou shalt love the Lord thy God with all thy heart, and with all thy soul, and with all thy mind. 
Mat 22:38  This is the first and great commandment. 
Mat 22:39  And the second is like unto it, Thou shalt love thy neighbour as thyself. 
Mat 22:40  On these two commandments hang all the law and the prophets.

Php 4:7  And the peace of God, which passeth all understanding, shall keep your hearts and minds through Christ Jesus. 
Php 4:8  Finally, brethren, whatsoever things are true, whatsoever things are honest, whatsoever things are just, whatsoever things are pure, whatsoever things are lovely, whatsoever things are of good report; if there be any virtue, and if there be any praise, think on these things. 

Mat_5:14  Ye are the light of the world. A city that is set on an hill cannot be hid.

Jas 1:23 For if you listen to the word and don't obey, it is like glancing at your face in a mirror.
Jas 1:24 You see yourself, walk away, and forget what you look like.
Jas 1:25 But if you look carefully into the perfect law that sets you free, and if you do what it says and don't forget what you heard, then God will bless you for doing it.

Jas 4:1  From whence come wars and fightings among you? come they not hence, even of your lusts that war in your members? 
Jas 4:2  Ye lust, and have not: ye kill, and desire to have, and cannot obtain: ye fight and war, yet ye have not, because ye ask not. 
Jas 4:3  Ye ask, and receive not, because ye ask amiss, that ye may consume it upon your lusts. 
Jas 4:4  Ye adulterers and adulteresses, know ye not that the friendship of the world is enmity with God? whosoever therefore will be a friend of the world is the enemy of God.
Show more