UNITED IN FREEDOM: WE ARE A CHRISTIAN NATION- JOHN ADAMS' FAMILY PROVES IT! MICHELLE BRINGS FIRE!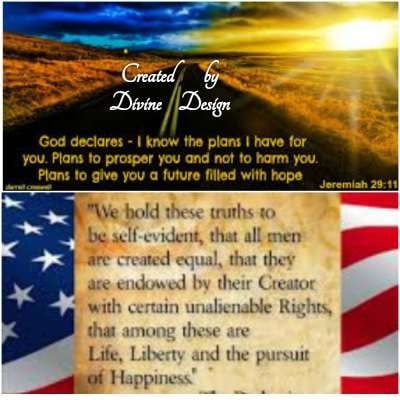 Robert and Jaime Agee of Banners for Freedom put on an amazing event full of fantastic speakers in Texas they called United for Freedom. We heard from prophets and evangelists, testimonies of people freed from the darkness of Satanic worship to glorifying the King of kings. Dr. Ardis, Dr Stella Emmanuel, and many others came to lay the seeds of Revival for the truth movement. Michelle and I were blessed to share our passion for this nation's Godly heritage speaking on the Pilgrim Forefather's Monument and the amazing Christian foundation of America's Government. Please check out all of the speakers over this 5 day tent truther revival!! America's Christian Foundation was a Family Affair. We covered the threads of freedom from the view point of one of the most amazing Godly and political families in history- Abigal Adams, John Adams, John Quincy Adams, and John's Cousin of the Boston Tea Party fame, Samuel Adams. All were solid Christians who based their view of freedom and Liberty on the Word of God and the Gospel of Jesus Christ. Don't let anyone tell you this isn't a Christian Nation. If they try, play them this video then have them get back with you! You won't want to miss this one as we equip you to take on those who wish to rewrite our nation's Godly heritage.

https://www.banners4freedom.com/united-in-freedom-tent-revival/Check out the amazing work that Banners 4 Freedom is doing here: https://www.banners4freedom.com/

Donate to event here: https://www.givesendgo.com/TheCovenant

Tickets On Sale now here: https://ticketbud.com/events/9792b170-f1c4-11ec-9210-42010a71701b
Resistance Chicks
P.O. Box 107
Milford, OH 45150
E-mail: [email protected]

Web Page www.resistancechicks.com
Facebook: https://www.facebook.com/ResistanceChicks
Telegram follow here: https://t.me/ResistanceChicks
Clouthub: Resistance Chicks Channel 1620
Resistance Chicks LIVE Fridays On Brighteon.TV 6:00-7:00 PM ET
Use Promo code: "ResistanceChicks" at TheFoundersBible.com and Windblownmedia.com to save 20%
Shop https://www.brighteonstore.com/collections/resistance-chicks TODAY and Use PROMO CODE "CHICKS" to save 5%!

The ReAwakening Series Episode One is NOW Streaming FREE! Visit reawakeningseries.com

Resistance Chicks urge EVERYONE to get pre-covid treatment with all the meds you need BEFORE you get sick! Visit DrSyedHaider.com

Use visit www.MyPillow.com/Resistance and use promo code "RC" to save up to 66%!
Show more