The Tulster's Oath Series Holster | The Specs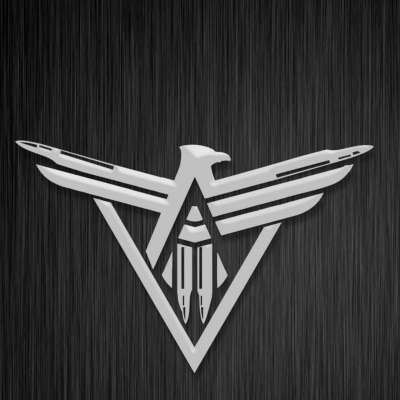 The Tulster Oath Series Holster Specs.
Hey guys, Just wanted to make this short video to show you all the Oath Holster by Tulster. CHECK OUT THE LINKS BELOW !!! This... is the OATH, by Tulster. The brand new Optic-Ready, Ambidextrous, Tuckable Holster. Featuring a variety of new features, like the preinstalled ModWing for increased concealment, and the ultra-strong metal DCC Clip, the OATH takes Tulster to the next level!!

CHECK OUT TULSTER HERE: [ http://tulster.com?afmc=freedomeagle ]

USE MY PROMO CODE: [ freedomeagle ] And Get 15% OFF Your Order!!!

Launching with these 10 models.
Sig Sauer P365/P365 SAS
Sig Sauer P365XL
Sig Sauer P320/P320 X-Series

Glock 19/19X/23/25/32/44/45
Glock 43X/43
Glock 26/27/28/33

Springfield Armory Hellcat
Springfield Armory XDS 3.3"

M&P Shield 9/40
H&K VP9SK

The OATH is releasing July 30th.

CHECK OUT USCCA TODAY!
EVERY GUN OWNER NEEDS THIS!!!
👉 https://bit.ly/32HdXel 👈

Bulletproof iphone 8 Case: https://youtu.be/XaZnzz0qacg

My Steel Target: https://amzn.to/2HCuG77
Steel target 2x4 stand: https://amzn.to/2PLFd6t
Gun Cleaning Kit: https://amzn.to/2LaY5Yb
Gun Matt: https://amzn.to/2ZGHyz8
MY Ear Pro: https://amzn.to/3dja4PC
My Targets: https://amzn.to/2wfQ1Ry

FACEBOOK: https://www.facebook.com/freedomeagle222

INSTAGRAM: https://www.instagram.com/freedom_eagle1/

LIKE & SUBSCRIBE: https://www.youtube.com/channe....l/UCuAAl-FzBsj6sugmt

Camera: https://amzn.to/2ZxeJcv
Camera 2: https://amzn.to/2L32a0G
Camera 3: https://amzn.to/3b6WNrO
Microphone: https://amzn.to/2NGfrxK
Tripod: https://amzn.to/2LhZuLj
Lighting: https://amzn.to/2HvPWLC

#Tulster #OathHolster #TulsterHolster
If you are a new YouTube creater like me, you will love tubebuddy, it helps you grow your channel. They will suggest tags and a lot of other things to make creating content much easier! I was at zero subscribers and when I started using Tubebuddy, I started gaining subs! go check them out!!!
DOWNLOAD TUBEBUDDY today if you're serious about growing your channel:
https://www.tubebuddy.com/FreedomEagle

DISCLAIMER: This post may contain paid advertisements or affiliate links. What is an affiliate link? It means that if you click on one of the product links, FREEDOM EAGLE will receive a small commission at no extra cost to you. This helps support the channel and also helps with future content. These videos are strictly for educational and entertainment purposes only. Imitation/Emulation or the use of anything demonstrated in my videos is done AT YOUR OWN RISK. I assume no responsibility or liability for your actions or the outcome thereof. The statements or recommendations in this video are of my own personal opinions based on my experience. I am not attempting to sell you the items featured in this video. I DO NOT sell parts, magazines, or firearms.
Show more