The EGG Protein - What Would Happen If Your ONLY Protein Source was EGGS?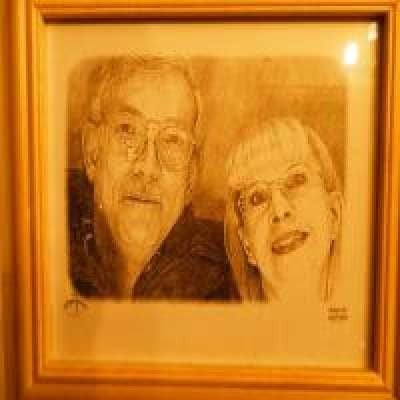 Published on 19 Mar 2023 / In
Health
Are eggs bad for you, or are they a great protein source? Find out!

DATA:
https://www.ncbi.nlm.nih.gov/pmc/articles/PMC6566691/
https://lipidworld.biomedcentral.com/articles/10.1186/1476-511X-11-3
https://ift.onlinelibrary.wiley.com/doi/pdfdirect/10.1111/1750-3841.15892
https://www.mdpi.com/2072-6643/14/14/2904/htm
https://www.sciencedirect.com/science/article/abs/pii/S1499267116305627

0:00 Introduction: Are eggs bad for you?
1:40 Eggs and cholesterol
2:19 Eggs vs. other protein sources
4:20 Top benefits of eggs
7:40 How to get the most benefits from eggs
9:55 Check out my video on chickens!

Are eggs healthy, or not? Let's talk about what would happen if eggs were your only protein source.

In six clinical studies, it was found that eggs were not associated with heart disease in healthy people. I believe that if you had to rely on eggs as your only source of protein—you would be much healthier.

Eggs are high in cholesterol but also contain lecithin, choline, and vitamin B3, which help combat cholesterol.

Eggs are the best source of protein other than breast milk. Just one egg has seven grams of high-quality protein and is packed full of nutrients. Eggs also have a complete amino acid profile, and the nutrients and amino acids have high bioavailability.

Eggs are a unique source of protein because they're not just muscle protein—they have a lot of additional factors to support your health. They even have potential anticancer effects and immunomodulation effects.

Eggs contain important nutrients, such as:
• Vitamins A, D, E, K1, and K2
• B vitamins
• Omega-3 fatty acid
• Sphingomyelin (helps prevents plaquing in the arteries)
• Choline (helps prevent a fatty liver, supports the brain, and helps combat high cholesterol)
• Lutein and zeaxanthin (supports the eyes)
• Phospholipids (helps reduce inflammation and helps build cell membranes)
• Essential nutrients for repair, muscle building, and helping to prevent sarcopenia

Don't just consume egg whites. Egg yolks actually have more protein than egg whites, and the yolks contain essential nutrients.

Depending on your size, age, and how much muscle you have, you may want to consume two to four whole eggs to satisfy your body's nutrient requirements.


Dr. Eric Berg DC Bio:
Dr. Berg, age 57, is a chiropractor who specializes in Healthy Ketosis & Intermittent Fasting. He is the author of the best-selling book The Healthy Keto Plan, and is the Director of Dr. Berg Nutritionals. He no longer practices, but focuses on health education through social media.

Follow Me On Social Media:
Facebook: https://bit.ly/FB-DrBerg

Instagram: https://bit.ly/IG-DrBerg

Anchor: https://bit.ly/Anchor-DrBerg

TikTok: https://bit.ly/TikTok-DrBerg

DR. BERG'S SHOP: http://shop.drberg.com/

Send a Message to his team: https://m.me/DrEricBerg

Disclaimer:
Dr. Eric Berg received his Doctor of Chiropractic degree from Palmer College of Chiropractic in 1988. His use of "doctor" or "Dr." in relation to himself solely refers to that degree. Dr. Berg is a licensed chiropractor in Virginia, California, and Louisiana, but he no longer practices chiropractic in any state and does not see patients so he can focus on educating people as a full time activity, yet he maintains an active license. This video is for general informational purposes only. It should not be used to self-diagnose and it is not a substitute for a medical exam, cure, treatment, diagnosis, and prescription or recommendation. It does not create a doctor-patient relationship between Dr. Berg and you. You should not make any change in your health regimen or diet before first consulting a physician and obtaining a medical exam, diagnosis, and recommendation. Always seek the advice of a physician or other qualified health provider with any questions you may have regarding a medical condition.

#keto #ketodiet #weightloss #ketolifestyle

Thanks for watching! I hope this helps increase your awareness of the best protein source: eggs. I'll see you in the next video.
Show more