Reiki / Remove Intrusive Energy- People & Things / 5 Min Reiki / Healing Hands Series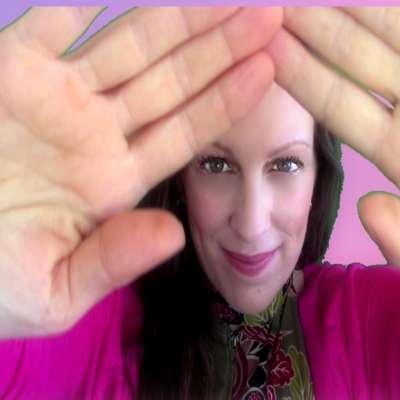 Published on 19 Nov 2023 / In
Health
Free Gift https://energyandlight.wixsite.com/mysite/free-gift
Thank you for the blessing of a donation my website via papal https://energyandlight.wixsite.com/mysite/donations
Cash App https://cash.app/$Energyandlight
My You Tube light language channel https://www.youtube.com/channel/UCXbQTMxsvcg4wz5ZpyYFHeQ

Book a remote distance reiki session with me
15 minutes - $41.11
30 minutes - $59.99
40 minutes - $81.11
1 Hour - $122.22
Or create your own video
Healing Hands style video 10 min $45.55
-15 min video $55.55
Regular reiki style 20-25 min video for $78.88

All sessions are non refundable

Oracle Card Reading video $44.44

Social Media
https://www.instagram.com/energyandlight777/
https://www.pinterest.ca/energyandlig...

Contact me at [email protected]
Music by

Would you like to support me and help the channel expand?
* Amazon Wish list https://www.amazon.com/hz/wishlist/ls/2EGXYL7PHIGXJ?ref_=wl_share

**********************************************************************************
Hello beautiful and magnificent beings. Welcome to my channel! My name is Nicci and I am an energy/light worker through the means of reiki master/grand master energy work and light language transmissions. I am so happy and thankful to be able to share my creation and expression of energy work with and for you. I hope you can enjoy this video for calming, relaxing, and getting the energy to flow. I always try to incorporate a variety or combination of several things such as shamanic tools, Hz frequency music, singing bowls, vocal toning, light language, and aura clearing tools for boosting the benefits.Thank you for watching. commenting, liking, sharing, and subscribing. Much love to everyone who stumbles upon this channel. May this work bring you peace, healing and happiness. 🙏Sat Nam ❤️️

This document confirms the download of an audio file pursuant to the Content License as defined in the Pixabay Terms of Service available at https://pixabay.com/service/terms/

Licensor's Username:
https://pixabay.com/users/lesfm-22579021/

Licensee:
Planettnicci

Audio File Title:
Easy Lifestyle

Audio File URL:
https://pixabay.com/music/acoustic-group-easy-lifestyle-137766/

Audio File ID:
137766

Date of download:
2023-11-17 23:58:53 UTC

Pixabay GmbH c/o Lacore Rechtsanwälte LLP
Berliner Freiheit 2, 10785 Berlin, Germany

Pixabay is a user-contributed stock content website. The above-named Licensor is responsible for this audio file. Pixabay monitors uploaded audio files only to a reasonable extent. Pixabay cannot be held responsible for the acts or omissions of its users and does not represent or warrant that any required third-party consents or licenses have been obtained.

For any queries related to this document please contact Pixabay via [email protected].
Show more