NR.5 - another ''heavy'' from GRU - RUSSIA - Vladimir Kvachkov - The only military in the world warning you is Russia ! mirror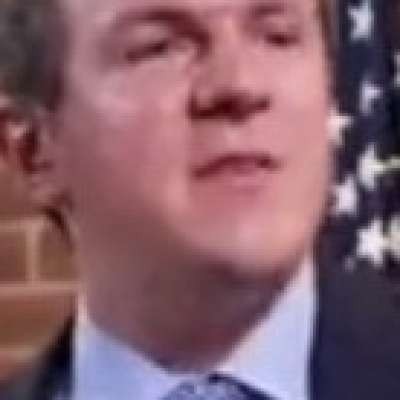 real battle vs 4 REICH ! (BIG TECH - social media like YOUTUBE - FACEBOOK - TWITTER - INSTAGRAM etc.) - BIG PHARMA - MAINSTREAM MEDIA - DEEP STATES.



ULTRA SPECIAL EPISODE 018 - part G !


AMIGOS - FRIENDS - BROTHERS an so on...- If you believe those WHO START THIS LOW FAKE PANDEMIC - then help a rich man (BILL GATES and rest of his chumps) become more POWERFUL !



Nuremberg Code


https://en.wikipedia.org/wiki/Nuremberg_Code



Bill Gates: My 'best investment' turned $10 billion into $200 billion worth of economic benefit

https://www.cnbc.com/2019/01/23/bill-gates-turns-10-billion-into-200-billion-worth-of-economic-benefit.html



(CNBC has all video in there, important is about the MONEY part - rest dont matter too much, cause are MAINSTREAM MEDIA).



file is from march 2020 - is a mirror - EG subs - explain a lot here about PLANDEMIC...keep in mind that old date, of course others say some things too - in april 2020 - RADU MORARU also warn us about GREEN PASS etc...






NR.5 - and also is a respectable - heavy - person, like RADU MORARU or others - he dont toy with words, welcome colonel Vladimir Kvachkov.




ORTODOXinfo.ro - COVID 19 is a global operation of reducing the population !



https://ortodoxinfo.ro/2021/08/03/vladimir-kvachkov-covid-19-este-o-operatiune-globala-de-reducere-a-populatiei/




AND yeah - on the end i will explain a little why some of episodes are in LINK with PATRIOTS and mrs. SIMONE GOLD...



mouse - end of part G !




in the next episodes - can NR.5 abilities KO the BLACK HATS (GLOBALISTS) attack on mr. SIMONE GOLD and the patriots ?





PROOF that STEW PETERS and others were already in CHECKMATE - by months, also in there are important links - one of them being with RADU MORARU to ALL WHO ASK (or not) - ''WHAT CAN WE DO DUDE ??''




NR.5 - THE LEAGUE OF VILLAINS - LIST with DOUBLE AGENTS from ALTERNATIVE MEDIA (and more...) who work for GLOBALISTS or BLACK HATS (DARK SIDE of SECRET SERVICES) - EXPOSED !


https://ugetube.com/watch/nr-5....-bombshell-few-doubl






SHARE is saving lives !



AND SORRY for DISABLE COMMENTS - i dont have time for trolls.



A BIG THANKS to all TRUE FREE VOICES, TRUE PATRIOTS who still fight and dont give up vs WW 3 !



GOD bless all those who deserve it !



and like RADU MORARU said - NIHIL SINE DEO mean NOTHING WITHOUT GOD !
Show more