NR.5 - a honest JUDGE cancel LIES in just seconds - Dr. Simone Gold's First TV Interview Responding to the Latest Court Hearing ! mirror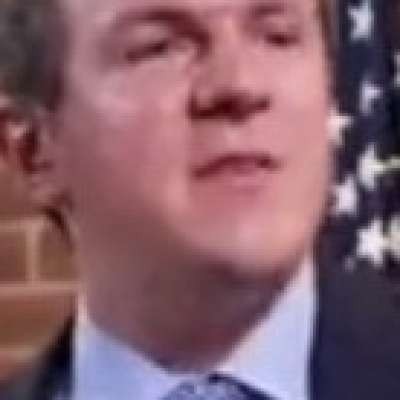 real battle vs 4 REICH ! (BIG TECH - social media like YOUTUBE - FACEBOOK - TWITTER - INSTAGRAM etc.) - BIG PHARMA - MAINSTREAM MEDIA - DEEP STATES.



ULTRA SPECIAL EPISODE 018 - part K !


AMIGOS - FRIENDS - BROTHERS an so on...- If you believe those WHO START THIS LOW FAKE PANDEMIC - then help a rich man (BILL GATES and rest of his chumps) become more POWERFUL !



Nuremberg Code


https://en.wikipedia.org/wiki/Nuremberg_Code



Bill Gates: My 'best investment' turned $10 billion into $200 billion worth of economic benefit

https://www.cnbc.com/2019/01/23/bill-gates-turns-10-billion-into-200-billion-worth-of-economic-benefit.html



(CNBC has all video in there, important is about the MONEY part - rest dont matter too much, cause are MAINSTREAM MEDIA).



file is from end of january 2023 - is a mirror.



NR.5 - this is it - i wanted to hear from some ''hope corner of light'' - mrs. SIMONE explain fair and clear, names, those WHO BASH - ATTACK her are LIARS !!!


DID YOU IMAGINE this person - or CARRIE MADEJ, by example, from nowhere to just STEAL money or do some bad things against many people ? I DONT !!!



NR.5 - listen to her, choose FREE who YOU BELIEVE IN - you dont have to be EINSTEIN.....sorry for that.



mouse - end of part K !


NR.5 - we almost hit the end, STEW PETER i hope you pray ''dude''....you and some of your LIARS - cause are not all, i dont like to DECEIVE like others...



PROOF that STEW PETERS and others were already in CHECKMATE - by months, also in there are important links - one of them being with RADU MORARU to ALL WHO ASK (or not) - ''WHAT CAN WE DO DUDE ??''




NR.5 - THE LEAGUE OF VILLAINS - LIST with DOUBLE AGENTS from ALTERNATIVE MEDIA (and more...) who work for GLOBALISTS or BLACK HATS (DARK SIDE of SECRET SERVICES) - EXPOSED !



https://ugetube.com/watch/nr-5....-bombshell-few-doubl





SHARE is saving lives !



AND SORRY for DISABLE COMMENTS - i dont have time for trolls.



A BIG THANKS to all TRUE FREE VOICES, TRUE PATRIOTS who still fight and dont give up vs WW 3 !



GOD bless all those who deserve it !



and like RADU MORARU said - NIHIL SINE DEO mean NOTHING WITHOUT GOD !
Show more