Morocco's Deadliest Earthquake; Freedom Convoy Trial Gets Underway World News 9/10/23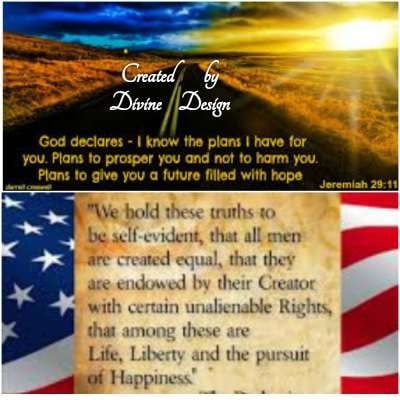 Weekly World News Report- Survivors of Morocco's deadliest earthquake in over 6 decades, struggled to find food, water, and shelter on Sunday as the search for the missing continued in remote villages & the death toll of more than 2,100 seemed likely to rise further. Many people were preparing to spend a third night in the open after the 6.8 magnitude quake hit late on Friday. Then, the trial of Tamara Lich, organizer of Canada's Freedom Convoy gets underway this week as supporters rally and remember. We will take a deep dive into remembering the most fantastic unity rally for freedom Canada has ever seen that took the world by storm. The EU's Ursula von der Leyen argued this week for the global adoption of "digital public infrastructures" along the lines of the passport system the EU developed during the pandemic. Faruk Fatih Ozer, the mastermind behind collapsed Turkish cryptocurrency exchange Thodex, has been handed a staggering 11,196-year prison sentence for a series of crimes including fraud, money laundering, and leading a criminal organization. Ozer's crypto exchange resulted in losses as high as $2.6 billion for investors. It seems the French are not too happy with their president- Macron was roundly booed as he took to the pitch of France's national stadium for the opening ceremony of the Rugby World Cup on Friday. All of that and much more in this week's TOP World News Stories!
Read More:
https://www.resistancechicks.com/moroccos-deadliest-earthquake/

Connect with Dr. Jason & Kingdom Healing Community- natural health, wellness and Kingdom questions: https://www.kingdomhealingcommunity.com/

Check out Barry Jones Standards Plus History Academy
https://www.standardsplushistoryacademy.com
***NEW*** Resistance Chicks are PROUD to partner with ***www.learn.ITMTrading.com/chicks*** a FULL SERVICE precious metals dealer. Call them today 1-866-950-7776 for a free strategy consultation and tell them the Resistance Chicks sent you!

AMAZING body and CBD products!!!
For Regular products: https://organicbodyessentials.com/?ref=RC
For HEMP/CBD Products: https://obe.organicbodyessentials.com/?ref=RC
Resistance Chicks
P.O. Box 107
Milford, OH 45150
E-mail: [email protected]
Web Page www.resistancechicks.com
Rumble: https://rumble.com/c/ResistanceChicks
BitChute: https://www.bitchute.com/channel/resistancechicks/
Facebook: https://www.facebook.com/ResistanceChicks
Telegram follow here: https://t.me/ResistanceChicks
Franksocial: https://franksocial.com/u/ResistanceChicks
Truthsocial: https://truthsocial.com/@ResistanceChicks
Clouthub: https://clouthub.com/ResistanceChicks
Resistance Chicks LIVE Fridays On Brighteon.TV 6:00-7:00 PM ET Sundays @5:00 PM ET

Use Promo code: "ResistanceChicks" at TheFoundersBible.com and Windblownmedia.com to save 20%
Shop https://resistancechicks.brighteonstore.com/Resistance-Chicks TODAY and Use PROMO CODE "CHICKS" to save 5%!
Resistance Chicks urge EVERYONE to get pre-covid treatment with all the meds you need BEFORE you get sick! Visit DrSyedHaider.com
Use visit www.MyPillow.com/Resistance and use promo code "RC" to save up to 66%.
Show more