smokeymtnwoman
Meet The Pressers_ Episode XXVI with Kelly Ann Pidgeon of Armed and Feminine.mp4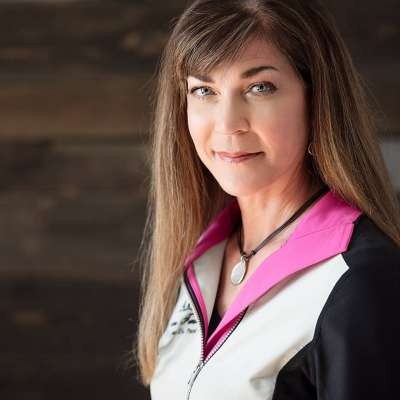 Matt Mallory and Klint Macro and their special guest Kelly Ann Pidgeon. Kelly is the owner of Armed and Feminine (https://www.armedandfeminine.com), she is a firearms trainer, and well traveled 2A Advocate. We discuss training, advocacy, the DC Project, holster design, and much more! Later, see Matt shoot a Lee Armory AK-47 in full auto! There are also cameos by Kenn Blanchard (https://blackmanwithagun.com) and Jeff Eisaman (https://www.centerpointtraining.com).

We hope you like the show and agree that it is must see Internet! Please like, comment, share, and most definitely subscribe to Meet The Pressers on YouTube (https://www.youtube.com/MeetThePresse...). Don't forget to click the bell so you know when our next episode is uploaded. You can also listen to the audio only podcast on Google Play Music, Apple Podcasts, Spotify, and many others. For more info on our podcast and how to support the channel, visit: www.MeetThePressers.com.

OTHER WAYS TO SUPPORT/SALK US:
Business Sponsorship: http://meetthepressers.com/sponsors
Patreon: https://www.patreon.com/MeetThePressers
Amazon: https://www.amazon.com/?tag=meetthepr...
Facebook: https://www.facebook.com/MeetThePressers
Instagram: https://www.instagram.com/MeetThePres...
Twitter: https://twitter.com/MeetThePressers

SHOW SPONSORS: http://meetthepressers.com/sponsors/
Public Safety and Education (PS&Ed): https://psanded.com
Trigger Pressers Union: http://triggerpressersunion.com
Law of Self Defense: https://lawofselfdefense.com
Nikon: https://www.nikonsportoptics.com
Lee Armory: https://www.leearmory.com
Sabre Red: https://www.sabrered.com
ASP: https://www.asp-usa.com Use MTP15 for 15% off
Safer Faster Defense: https://saferfasterdefense.com/produc...
Shooter Technology Group: http://lasrapp.com

DISCLAIMER: Our videos are educational and entertainment based. ANY use or replication of what we do is solely AT YOUR OWN RISK. It could be dangerous! If you do, do what we do, we are not liable for what happens, because we told you so!
Show more
smokeymtnwoman