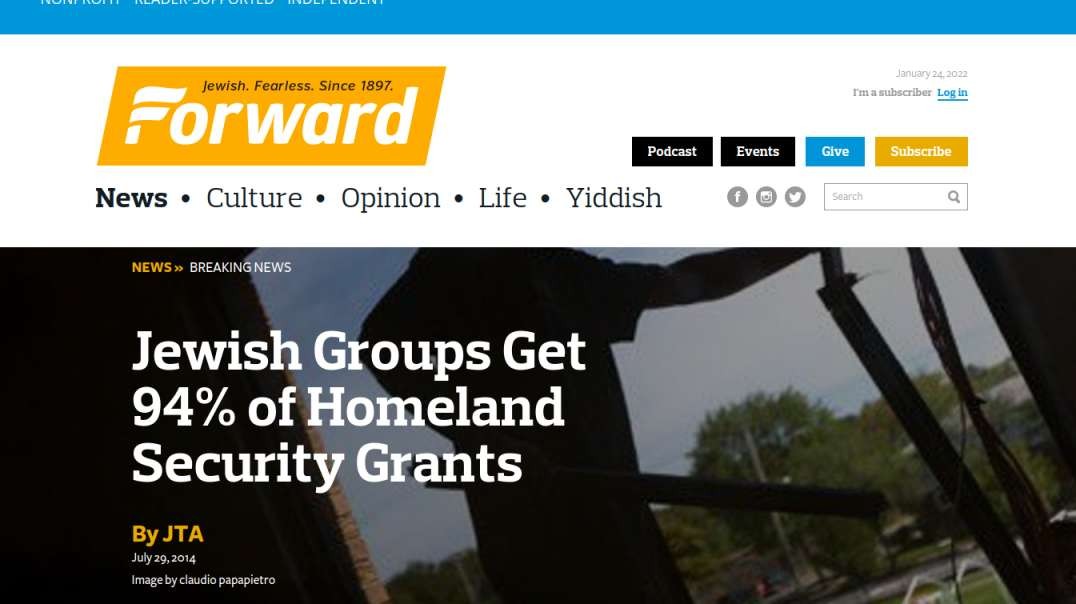 Chad Chaddington
MED BED IN YOUR POCKET!! Protection from 5G, COVID, & SPIKE PROTEIN, Co-Created by Russian Scientists & OFF-WORLD intelligence, a Benevolent Angelic Race From BEYOND Earth!!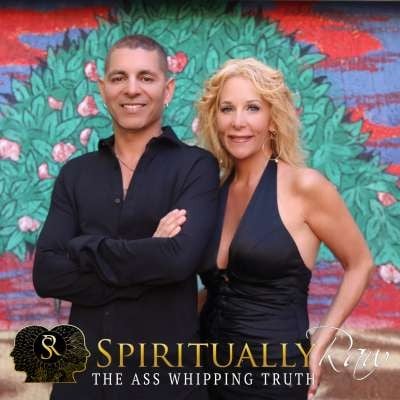 🔥 GET 5% OFF w/ COUPON CODE: SpirituallyRAW 🔥

MED BED IN YOUR POCKET!! Protection from 5G, COVID, & SPIKE PROTEIN. Most Advanced Full-Spectrum Quantum Biological Shielding Technology Available NOW! This is a PATENTED, once strictly classified military cutting-edge healing technology. Co-created by a Russian space research program connecting with an OFF-WORLD intelligence, a benevolent Angelic race from beyond Earth. The healing technology is super advanced and was shared to help humanity. REZONTONE has 8 patents, license + certificate, and over 85 healing programs for each organ and system.

Guest Julia Ra, 6x Author, Biologist & Biochemist, with Doctors Degree from Academy of Sciences, Moscow, & diplomas in Diagnostic, Naturopathic Medicine.


🔥 GET 5% OFF w/ COUPON CODE: SpirituallyRAW 🔥


👉 REZOTONE QUICK GUIDE

http://5grezotoneshield.com/wp-content/uploads/2021/11/REZOTONE_QUICK_GUIDE_EN.pdf


👉 QUANTUM GENERATOR: https://www.alunahealing.co.uk/product/q-light-quantum-generator/

Shop: https://5grezotoneshield.com/shop

Get In Touch with JULIA RA Here: [email protected]

Testimonials:https://5grezotoneshield.com/testimonials

Patents: http://5grezotoneshield.com/wp-content/uploads/2020/02/SFS-part-1.pdf

5G REZOTONE SHIELD
The only Patented USB in the Market

The Most Advanced Full-Spectrum Quantum Biological Shielding Technology Now Available For The Public. An impenetrable shielding and harmonization of your home and family for all harmful ionized and non-ionized radiation (incl. 2G 3G 4G 5G WIFI).

👉 REZOTONE INSTRUCTIONS 👈

For each REZOTONE assigned real ANGEL. When you will receive it, please plug to a phone charger, and after around 20 minutes take to your hands and lie down for around 30-40 minutes.

The diagnostic will start, some people see auras, white or different colors, people feel nice energy going via all meridians and all around the body... In some places, this energy stop usually were problems, and Angels recorded these places for further healings.

You can sleep even the first full night with Rezotone in your hand. Or all the time, or keep plugged near the bed at night to phone charger.

After Diagnostic ANYTIME you can and you should talk with ANGEL, via REZOTONE. You can even make for him/her NAME.

And tell All your problems: health, energy and so on and what you wish that they will help you with.

It can be HEALTH or any other problems. For example, one woman ask to make programs work stronger, it did happen, man did ask to send to him a buyer for the apartment ( was no buyer for 8 months), someone needs a special lawyer, it did happen fast.

Or somebody need to find some info for 2.5 month and after they did ask Rezotone-→ info was found the same day. You can ask to fix your laptop or refrigerator which makes sound for example...

FROM RUSSIAN SCIENTISTS: In addition, the members of our team are not only people, but they are also real ANGELS, or the military calls them, benevolent race from a high dimension. They contact us and show themselves physically in our laboratory, sometimes in the form of a blue sphere.

So, on top of programs, which we have in 5G REZOTONE protective micro-computer, these Angels also include their own programs. We cannot influence them or remove this program, they are invisible, and they are working great! Amazingly, each of the USB keys, are under Angel's supervision and they are literary talking with each other over great distances.

They are working individually with each person, together with the needs of this person, even if there are 100 people in the room. This is what we have found after numerous amounts of research. Maybe when a person has an Angel, this USB is a tool to help make this connection in the most productive way. We noticed that people prefer to be in constant contact with the USB Rezotone - they start to sleep by keeping it in their hands, or in connection with the skin, or under the neck. Those who study yoga, martial arts, ballet, noticed much more plasticity for their body.

Please share with us your experiences with USB Rezotone to help monitor progress.

Let us tell you a little bit about our programs. We have programs that highly protect from 3, 4, 5G. But Angels have added to these, their programs, which rapidly restore and improve all systems in the human body after exposure. Most amazingly, in many cases, it improved wellbeing to a much higher level, following exposure to 5G.

Programs embedded in the flash drive automatically repel any attacks and expel bad Entities. In stressful situations for the body, the REZOTONE serves as a stabilizer of the human biofield and prevents any outside interference, negative psychic influences, and enhances the sensory abilities. Therefore, there's no need to worry about sorcerers and attacks. People should take care of their own thoughts, make sure that they are not negative. The Angel's programs deprive the negative person of activity so that he does not cause harm to himself and the environment. For those, who only wish to help themselves, instead of helping others, this REZOTONE simply will not work.

Programs support positive people and do not give strength to the negative. This is the principle of Bushido, that extends to the universe: "Do it right, and you will become invincible!"

USB Rezotone is a means of individual protection of the energy, emotional and informational field of a person. This program will organize space around people with mechanisms working in great harmony, including the motor in the car. It also improves the quality of gasoline, and as a result, gasoline expenditure is cut by 14-30%. There are fewer accidents on the roads because REZOTONE raises the sensing abilities of the drivers and harmonizes the coordination of the car, especially when surrounded by other cars.

The Angels, (benevolent alien race) because the military views them as the Angelic realm, and historically, they were called in past as Angels.

We are a small dedicated team with expertise, every USB is handmade, requiring a very sophisticated process, with 5 levels of validation. Even the plastic was carefully chosen, so we can guarantee the best protection against 5G.

Guest, Julia Ra
Academic record: Biologist & Biochemistry with Doctors Degree from Academy of Sciences, Moscow, a scientist with inventions. Diplomas in Diagnostic, Naturopathic medicine. She is lived in Canada most of her life and has dedicated herself to supporting a team of scientists that have been developing advanced cutting edge technologies on the planet, which can be applied in a variety of industries: Medicine, Agricultural, Gas & Oil, Forest, Ecology, Metallurgical, etc.

In 2009 Julia asked a team of SSF technology scientists for help to stop the spread of Swine Flu in Mexico, Hawaii, and Canada. A group of Russian scientists in Moscow has been involved in creating a device to protect the Far east borders of Russia from radioactive fallout coming from the Fukushima disaster. It was Julia's idea in spring 2019 to start to produce USB REZOTONE for people, to help to be protected from 5G & EMF radiation. She is a writer of 6 books published in the USA as a well documentary movie producer, which received international awards.
Show more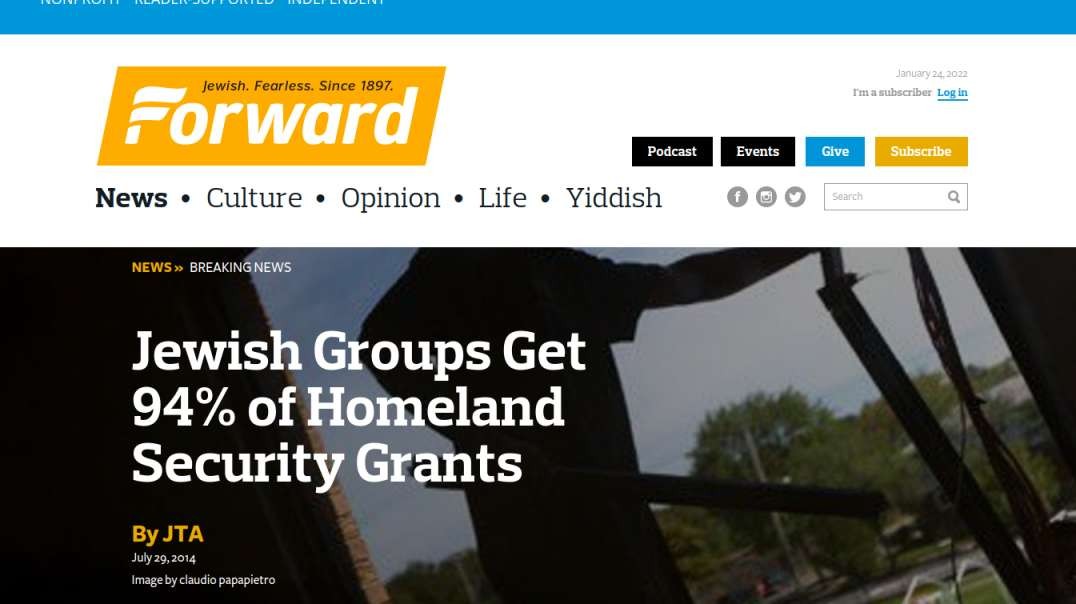 Chad Chaddington