Killer Kimber: EVO SP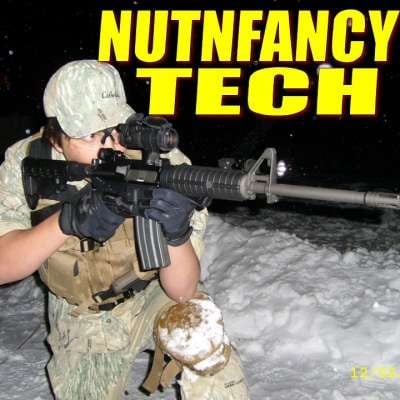 Kimber gets this one right according to us. We heavily tested the EVO SP and were highly impressed. I think you'll like our POU discussion here as I note a new trend in the subcompact carry pistol market. The Evo SP might be leading the pack on this new development and we congratulate them for it.
Then we get to business showing you the specifics for the EVO and its different flavors. Several cool variations exist. The accuracy, reliability with all loads tried, durability, trigger, comfort in shooting, and sighting are all superb on the EVO. We don't get carried away though and we remind the audience of the all important SAWC considerations. Other pistols will be the Evo in this.

TNP is now focused in Patreon, this is where the full blown TNP content is found:
https://www.patreon.com/Nutnfancy
You can now donate to TNP via PayPal if you'd prefer that method, humble gratitude from us for that support: https://tinyurl.com/y5zzf9tq
TNP stuff at: www.nutnfancy.bigcartel.com
Subscribe to TNP for more videos like this
Nutnfancy http://tinyurl.com/jaf8tz4
TheNutnfancyProject http://tinyurl.com/jg5cz6r
Sub to Nutnfancy Twitter feed: https://twitter.com/nutnfancy

"Handgun Haven" helped make this review possible with this loaner! Please show your support to them and pay them a visit: 2140 3600 W, West Valley City, UT 84119, (801) 746-9397, Adam Pratt owner. Use code NUTNFANCY for 10% off.
Show more