Is Nayib Bukule the Batman of Bitcoin? First anniversary of BTC as Legal Tender El Salvador, 6-5-22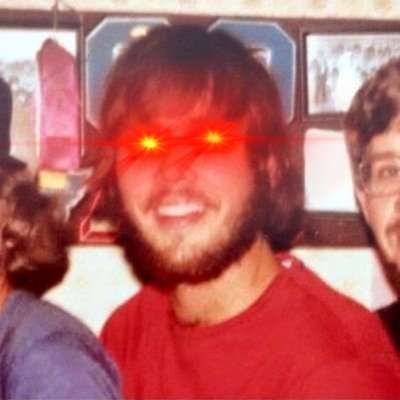 It has been one year since Nayib Bukule introduced Bitcoin as legal tender in El Salvador! Although there have been ups and downs, in my opinion, it has been very positive for the country of El Salvador. The official Bitcoin Wallet of El Salvador named El Chivo has been adopted by 2 million people which is roughly one third of the population of the country. Before Bitcoin, only 30% of the country was banked but now using Bitcoin and digital devices, 70% of El Salvador is banked. The popular app Strike is also helped adoption as it is very easy to purchase and accept Bitcoin in this app. Then if you wish, it is easy to convert Bitcoin back to US dollars. This is the perfect app for El Salvador. I have a discount code listed below for Strike, if you sign up using my code, you will receive 10.00 and I will receive 10:00. That's a win win.
I also have other discounts below using my codes. There is a discount for Ballet Wallets. There is a code for the Fold Card where you receive 5000 Satoshis just for signing up. If you become a member of my Spin Squad there are even more Bitcoin rewards.

Here are my discounts and offers:

Here are some links that can help support the channel and give the viewer couple of dollars or crypto reward. Also, I am a Ballet Wallet Ambassador and my link is below and you can get a discount on these marvelous cryptocurrency wallets.

Here is my personal code if you download the Strike App. If you use it we both get 10.00 FREE! Here is my Strike code: 95OFQY

Here are other opportunities to save money in crypto that will benefit both you and I! I greatly appreciate it and it helps to fund my podcasting. Especially check out my patreon page. If you join the higher tier, you can get personalized help through a Zoom Call. patreon.com/saintjerome.

Crypto only computer at Calix Solutions! Stay safe, don't get hacked! This computer is set up to do your crypto offline. A tech will walk you through what you need and will help you get going: https://shareasale.com/r.cfm?b=177356...

My affiliate link to Ballet Wallet

https://store.ballet.com/?ref=xjj8wOPVEb-4

Here is my Ballet Wallet discount code: KENTxTCR

My patreon link is: patreon.com/saintjerome

Buy your crypto at coinbase and use this link and we both get $10.00 in bitcoin: coinbase.com/join/hieron_l?src=android-link

Use this link for Fold card and we goth get money back: https://use.foldapp.com/r/JMXXC3CM

Hey! Join Strike and earn $10 when you sign up and verify your account using my referral code: 95OFQY

https://invite.strike.me/95OFQY

Use this link to shop with Lolli and get $5.00 free in Bitcoin:

https://www.lolli.com/share/GqmUHLYGiF

Use my referral link https://crypto.com/app/yp84cmaggo to sign up for Crypto.com and we both get $25 USD :)

Hi, I'd like to invite you to use Uphold. Create your account and try out one of the easiest and most cost-effective trading experiences.

https://uphold.com/signup?referral=86...

You need a VPN to use this exchange, but it can be handy

https://www.bitrue.com/act/partner/la...
Show more