Interview With Dr. Hector Carvallo: Pioneer In Ivermectin, Iota Carrageenan, Bromhexine And COVID-19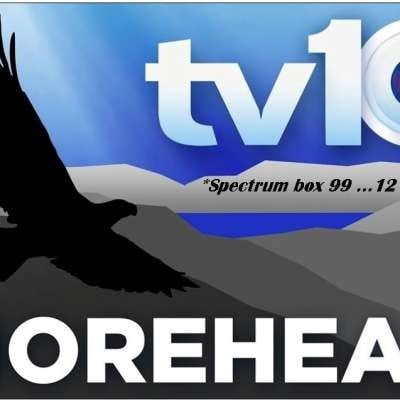 Published on 22 Oct 2021 / In
Science
Dr. Hector Carvallo. the investigator and author of the IDEA Trial and IVERCAR Trial, two ground-breaking studies on Ivermectin for the prevention and treatment of COVID-19. He has done substantial work on Ivermectin, Iota Carrageenan, Bromhexine, and more for both prophylaxis and treatment of COVID-19! He was one of the first researchers to do significant work on treating and preventing COVID-19 with Ivermectin. He not only will help us in understanding the science and evidence behind these therapies, but will also give us a glimpse into the challenges they have faced in getting this cheap, broadly available therapeutic approved on a larger scale! Do not miss this tremendously interesting discussion!
*IDEA Trial - Ivermectin, Dexamethasone, Enoxaparin, Aspirin for COVID-19
*IVERCAR Trial - Ivermectin and Iota Carrageenan Prophylaxis for COVID-19

The list of questions Dr. Carvallo will be answering/discussing:
• Tell us a little bit about yourself.
• What first peaked your interest in Ivermectin as a possible therapeutic for COVID-19?
• Did you meet resistance when you first started using Ivermectin to treat COVID-19?
• What has been your clinical experience using Ivermectin for COVID-19? What types of things have you observed that may not be easy to grasp by reading your research?
• What do you think is preventing Ivermectin from becoming more heavily considered by the world as a therapeutic for COVID-19?
• After the ICON Trial was published in Chest, more physicians seem to be publicly supporting the use of Ivermectin for COVID-19. What do you think it will take for the larger medical industry to start to pay attention to this potential therapeutic?
• What do you want our viewers to know about COVID-19, your research, or your ground-breaking work on Ivermectin?
• What is Iota Carrageenan and how did you first get interested in this compound?
• What has been your clinical experience using this medication for COVID-19?
• There seems to be mixed literature on whether Bromhexine is efficacious. What are your thoughts on it's efficacy?
• Do you think that we will find a single agent to treat COVID-19, or do you believe it will be a combination of different medications? What might that combination look like?
• What are you looking at right now? Any interesting or impressive data that has yet to be published that you would like to share with our viewers?
• Any other things you would like to discuss with our viewers?

DO NOT MISS SECOND INTERVIEW WITH DR. CARVALLO!!
https://www.youtube.com/watch?v=Ar-OaKEhsog

SHAREABLE PLAYLIST WITH ALL OF OUR IVERMECTIN VIDEOS TO DATE:
https://www.youtube.com/playlist?list=PLf5bMa9_tvRhOX1m2kZL3ixWDxxar3lg2

If you enjoy the content and feel inclined, here are some ways in which you can support us! Funds will go towards purchasing better equipment/software, dedicating more time to the channel, and continuing to strive towards taking this channel to the next level!
https://www.patreon.com/WBDR
YouTube Members; Join on channel home page!

Buy Us A Coffee: A cool site where you can donate a few dollars to a Creator of your choosing as a tip!
https://www.buymeacoffee.com/WBDR

We love to get involved in the #FOAMed world through Twitter as well. Come check us out, we would love to hear from you! @WhiteBoardDoct1 https://twitter.com/WhiteBoardDoct1

There will be a running series of videos using the most up to date information on COVID-19, but this is an evolving field and new videos may come out that contradict that previous information. That is okay and is the nature of a fast paced and evolving clinical scenario. Stick with us as we work to unveil the intricacies of COVID-19, it's clinical significance, and the societal implications. ***This is strictly educational and not to be mistaken as clinical recommendations, please verify all information with accepted guidelines and practice patterns.***

DISCLAIMER THIS VIDEO DOES NOT PROVIDE MEDICAL ADVICE. The information, including but not limited to, text, graphics, images and other material contained on this website are for informational purposes only. No material on this site is intended to be a substitute for professional medical advice, diagnosis or treatment. Always seek the advice of your physician or other qualified health care provider with any questions you may have regarding a medical condition or treatment and before undertaking a new health care regimen, and never disregard professional medical advice or delay in seeking it because of something you have read, watched, or listened to on this video, or any other videos, reports, texts tweets or other sources.
Show more