Idahoan Psalter: Psalm 66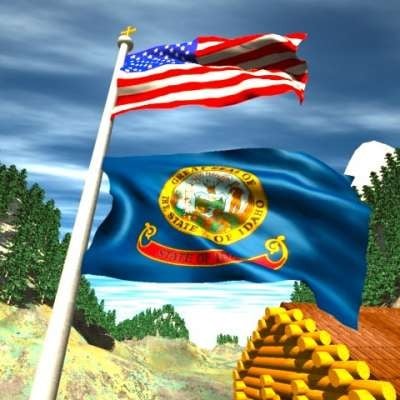 Published on 04 Feb 2023 / In
Music
The Idahoan shares his paraphrase of the 66th psalm.

Lyrics:

Sing joyfully unto the Lord, ye men of every land,
Declare the honor of His Name and bow beneath His mighty hand.
Let His praise be sounded forth gloriously in power,
For by His terrifying works, He makes His foes before Him cower.
All earth shall worship at His feet, and sing unto His Name—
Come, thou, behold the awesome works that do His majesty proclaim!

At His command the oceans part, and firm, dry paths appear,
That men may follow Him by faith and escape the world's fear.
He rules forever by His pow'r, over all nations supreme,
He humbles the rebellious and the faithful doth redeem.
Sing joyfully unto the Lord, and bless His holy Name,
Make His praises heard in ev'ry land, and spread abroad His fame!

He is the guardian of our souls, who suffers us no harm,
Though by refining fires tried, we have no cause for alarm.
He lays affliction on us, oft by the hand of man,
But when these trials have sufficed us, all our chaff to thresh away,
He will with wealth and liberty our sorrows all allay!

Then offerings we will present, in gratitude to God,
We'll declare what He has done for us, and His name freely laud,
That all who fear His name may hear our testimony spread abroad.
For God doth not regard the prayer of those who choose to walk in sin,
But He purified our hearts enough to hear our supplication.
Wherefore we bless our God on high for His mercy and His salvation!
Show more