Gun-Control's Popularity Crumbles as Liberals Embrace Their Gun Rights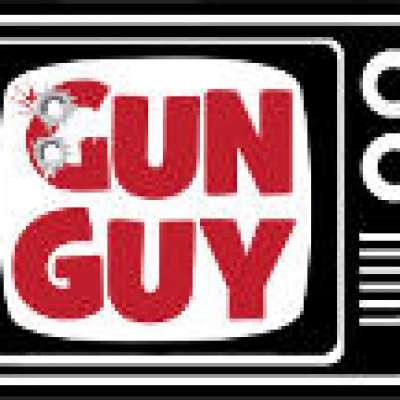 Not only do the national polls and gun purchase statistics show that formerly anti-gun liberals have changed their views on gun-control, but my experience with CCW students and our dinner last night point clearly to the fact that gun-control's popularity is fading fast.

Join GunGuyTV Crew: http://gunguytvcrew.com/

GunGuy Merch: https://www.gunguytvgear.com/

Visit my website at http://gunguy.tv/
Check out training at Practical Defense Systems: http://pdsclasses.com/
Patreon: https://www.patreon.com/gunguytv
Donate: https://gunguy.tv/

Follow me on MeWe at https://mewe.com/p/gunguytv
Join me on Gab at https://gab.com/gunguytv

Audio Podcast: https://gunguy.tv/subscribe-to-podcast/

Watch GunGuyTV at these locations:
YouTube: https://www.youtube.com/channel/UCE_cilUcL18p6st9gcJFb8g
BitChute: https://www.bitchute.com/channel/2p5OeKHVEXA2/
UGETube: https://videos.utahgunexchange.com/@GunGuyTV
GunStreamer: https://gunstreamer.com/@GunGuyTV
Rumble: https://rumble.com/c/c-395015

Visit our sponsors:
- The P2K Range
- The Rainbow
- OpticsPlanet Use code "GunGuy5" for 5% off your entire www.OpticsPlanet order.

JOIN NRA HERE:
https://membership.nrahq.org/forms/signup.asp?campaignid=XI022465

Sign-up for Second Call Defense here:
http://www.secondcalldefense.org/?affiliate=20205
Credits:
Host: Joel Persinger - The GunGuy
- Co-Founder & CEO of Practical Defense Systems
- NRA Law Enforcement Firearms Instructor
Video & Audio Production: Nick Persinger - The Camera Guy
About comments: Positive and negative comments are welcome. Please feel free. That said, I believe in being respectful of others, so "trolling" comments and comments that contain profanity or sexually explicit material will be deleted.
Show more