The Analyst New Real Media
GENE DECODE, Greatest Window of Opportunity DEC 21-24th. Petitioning the Court of GOD, Ongoing Cabal Attempts to Manipulate & Change the Timeline, Navy Seals, & Gene's Roll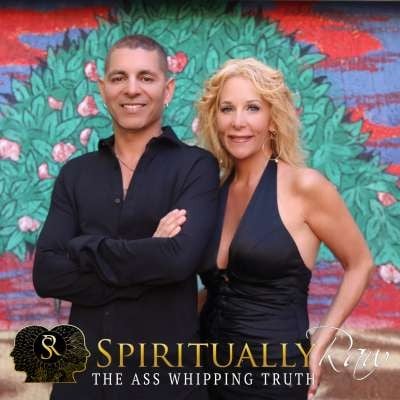 💥💥WATCH FULL VIDEO HERE: https://spirituallyraw.live/pr....ograms/gene-decode-d 💥💥 GENE DECODE, Greatest Window of Opportunity DEC 21-24th. Petitioning the Court of GOD, Electoral College, Ongoing Cabal Attempts to Manipulate & Change the Timeline, February 14th NESARA, Gold & Silver Standard, Soft Disclosure March 2021, AG Barr, Navy Seals, & Gene's Roll on Earth!

⭐⭐ GENE DECODE former U.S. Navy Decoder with highly valuable intel from the Deep-State agendas, to The Great Awakening.
❤️ Please support Gene:
Pay Gene Decode using PayPal.Me


🚀#1 CBD BRAND!! CBD Oil, Hemp-Infused Coffee, Bath & Body, Pet Products & More! https://www.HempWorx.com/SpirituallyRaw

🚀 Get FREE CBD Products!! Become A Distributor 🚀 https://www.WinWithMDC.com/cp30/SpirituallyRaw

-------------------------------------------------

💥💥 UGETube:
https://ugetube.com/@spirituallyraw
https://ugetube.com/@collectivesuperchannel

💥💥 YouTube:
SpirituallyRAW: https://www.youtube.com/user/SPIRITUALLYRAWTV
The COLLECTIVE SUPER CHANNEL: https://www.youtube.com/channe....l/UCedZC4NN9ET7CApBq

Twitter: https://twitter.com/spirituallyraw
The Gesara Club: https://thegesaraclub.com/my_p....rofile/spirituallyra
Inkd Social: https://rightsocial.net/members/AprilJayMatta
Website: http://www.spirituallyraw.tv
Email: [email protected]

❤️Thank you for watching, 👍 thumbs up, 👥 sharing, 📨 comments, and 🚀subscribing!! :)

"Together We'll Turn The Universal Key To Global Harmony & Create A Unified World"

❤️ We love you, our subscribers, and fellow truth-seeking enthusiasts!!

Tune in often, tell all your friends, and most importantly may all your dreams come true! Thanks and God Bless Patriots Worldwide.
Show more
The Analyst New Real Media