FULL Combo Show: SVB Banking Fallout; RFK Drops Truth Bombs 3/17/23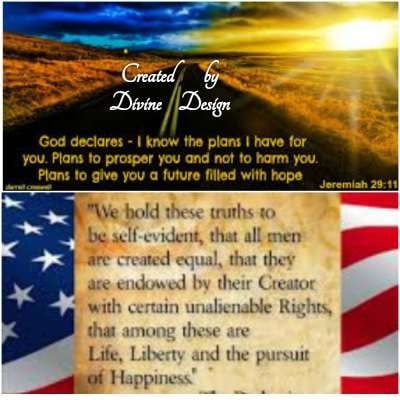 Weekly News Report- How Did We Get Here? Billions for Ukraine, Bailouts for The Banks, but NO help for East Palestine, OH. We have a lot to cover this week as rumbles in the financial markets send shock waves around the world. Late Sunday evening, March 12th, the Fed and FDIC decided that a tech bank in California, Silicon Valley Bank, was too big to fail. More precisely, they said they were worried about a bank run contagion. Then, this week lawmakers grilled Treasury Secretary, Janet Yellen, on what this means for small local banks as depositors move their savings from smaller banks to bigger ones. Also, independent left-wing journalist Jimmy Dore interviewed Robert Kennedy Jr in an explosive eye-opening session and we've got the highlights for you that you don't want to miss! All of that and much more ahead in this week's Top Headline News Stories! Read More: https://www.resistancechicks.com/svb-banking-fallout-rfk-truth-bombs/

SAVE on Old School Survival Boot Camp tickets with my presenter discount codes! 140
hands-on or interactive class (over 20 just for the kiddos!) in homesteading, survival, bushcraft,
herbalism, off grid living, foraging, martial arts, emergency medicine, butchering, blacksmithing,
and homeschooling. Coupon code ResistanceChicks is good for $12 off adult 3-day passes. Coupon code
ResistanceChicks2 $4 off any combination of an adult 2-day ticket. www.oldschoolsurvivalbootcamp.com

AMAZING body and CBD products!!!
For Regular products: https://organicbodyessentials.com/?ref=RC
For HEMP/CBD Products: https://obe.organicbodyessentials.com/?ref=RC
Every purchase with promo code "RC" benefits both Resistance Chicks & HisGlory Ministries!
Resistance Chicks
P.O. Box 107
Milford, OH 45150
E-mail: [email protected]
Web Page www.resistancechicks.com
Rumble: https://rumble.com/c/ResistanceChicks
BitChute: https://www.bitchute.com/channel/resistancechicks/
Facebook: https://www.facebook.com/ResistanceChicks
Telegram follow here: https://t.me/ResistanceChicks
Franksocial: https://franksocial.com/u/ResistanceChicks
Truthsocial: https://truthsocial.com/@ResistanceChicks
Clouthub: Resistance Chicks Channel 1620
Resistance Chicks LIVE Fridays On Brighteon.TV 6:00-7:00 PM ET Sundays @5:00 PM ET
Use Promo code: "ResistanceChicks" at TheFoundersBible.com and Windblownmedia.com to save 20%
Shop https://resistancechicks.brighteonstore.com/Resistance-Chicks TODAY and Use PROMO CODE "CHICKS" to save 5%!
Resistance Chicks urge EVERYONE to get pre-covid treatment with all the meds you need BEFORE you get sick! Visit DrSyedHaider.com
Use visit www.MyPillow.com/Resistance and use promo code "RC" to save up to 66%!
Show more