Frank Zappa - I Am The Slime - 1973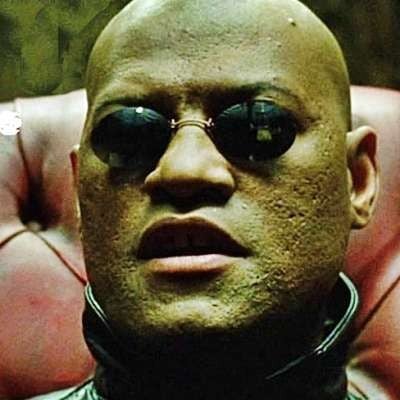 Published on 14 Nov 2022 / In
Music
Frank Zappa - I Am The Slime - 1973

" I am gross and perverted
I'm obsessed and deranged
I have existed for years
But very little has changed
I'm the tool of the government
And industry too
For I am destined to rule
And regulate you

I may be vile and pernicious
But you can't look away
I make you think I'm delicious
With the stuff that I say
I am the best you can get
Have you guessed me, yet?
I'm the slime oozin' out
From your TV set

You will obey me while I lead you
And eat the garbage that I feed you
Until the day that we don't need you
Don't go for help : no one will heed you
Your mind is totally controlled
It has been stuffed into my mold
And you will do as you are told
Until the rights to you are sold

"That's right folks
Don't touch that dial"

Well, I am the slime from your video
Oozin' along on your livin'room floor
I am the slime from your video
Can't stop the slime, people, lookit me go "

~~~~~~~~~~~~~~~~~~~~~~~~~~~~~~~~~

Je suis perverse et dégueulasse
Je suis dérangée et obsédée
Y'a bien longtemps que j'occupe la place
Et t'es pas près de me voir bouger
Je suis employée du gouvernement
Et de l'industrie je suis l'instrument

Pour que tu avales mes boniments
Et que tu files doux bien gentiment
Même si je suis fourbe et pernicieuse
Tu restes là à me regarder
Je te fais croire qu' je suis délicieuse
Au baratin je te fais marcher
Je suis vraiment ce que t'as de mieux
Tu vois qui je suis, ça y est ?

Je coule gluante et bien visqueuse
Je suis la bave de ta télé
Je suis ton maître, obéis moi
Bouffe cette merde que je te sers
Tant que j'ai encore besoin de toi
Après je m'en fous, tu ne vaux plus cher

Tu es complètement sous mon contrôle
J'ai ta cervelle bien ficelée
Fais ce que je te dis, c'est ton seul rôle
Jusqu'à ce que tes droits soient tous cédés
Ouais parfaitement, les gars....
Touche pas ce bouton Je suis la bave de ta télé
Dégoulinant dans ta salle à manger
Je suis la bave de ta télé
Tout le monde s'en gave, rien ne peux m'arrêter.

~~~~~~~~~~~~~~~~~~~~~~~~~~~~~~~~~~~~

Frank Zappa - I Am The Slime - 1973 - Album : "Over-Nite Sensation" : Album sorti en 1973. Album plutôt funky au son très seventies, il n'en est pas moins surprenant et avant-gardiste. Volontairement plus accessible que ses précédents albums, Waka/Jawaka et The Grand Wazoo, Over-Nite Sensation va apporter à Frank Zappa un public plus vaste, dont beaucoup lui resteront fidèle au cours de sa carrière.
Show more