Ep. 4 - Sunday Scriptures for Patriots: Defeating America's Enemies With Christian Self-Government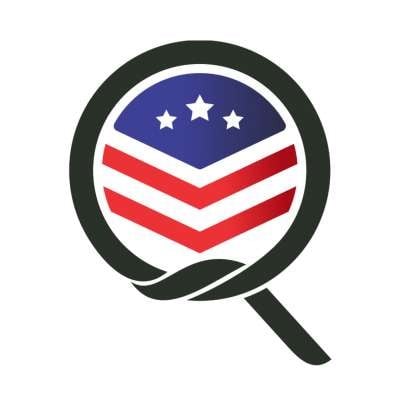 What does it mean to be under the headship of Christ? How do you know that you are in the flock of Christ? Listen to this episode of Sunday Scriptures for Patriots to find out.

The other 6 days a week, Sean Morgan hosts shows about defeating America's enemies through civic solutions. On Sundays, he interviews author Barry H. Durmaz about Christ's Kingdom government principles for spiritual solutions to America's problems.

Subscribe To Podcast and Video Channels:
http://SundayScriptures.org

Social Links:
https://linktr.ee/SundayScripturesForPatriots

Barry H. Durmaz:
https://LibertyIsTheLaw.US
Support and Love our Mission —Join our Treasure Team!
https://www.libertyisthelaw.us/treasure_volunteer

Sean Morgan:
https://SeanMorganReport.com
Keep me on the front lines of the digital battlefield by supporting my work here:
https://donorbox.org/seanmorganreport

Sponsors Who Support Our Ministry:
Get a Free Gold Consultation.
Call Dr. Kirk Elliott at +1 720-605-3900 https://SovereignAdvisors.net/pages/seanmorgan/
Is the corporate coffee you drink contributing to America's decline?
Support A Christian Patriot Coffee Company
https://www.TheGreatAwakeningCoffee.com/QFAQ
Discount Code: QFAQ
Hero Soap Company makes natural soap that is healthier for you and your family using essential oils, goats milk, and coconut oil.
If you have sensitive or dry skin, it's perfect for you.
Every purchase helps the heroes like homeless vets get a place to live.
Go to www.HeroSoapCompany.com/discount/qfaq
Coupon Code QFAQ

Scriptures Referenced In This Episode:
Matthew 28:18-19
And Jesus came and spoke to them, saying, "All authority has been given to Me in heaven and on earth. Go therefore and make disciples of all the nations, baptizing them in the name of the Father and of the Son and of the Holy Spirit,

Job Chapter 1

John 10:10
The thief does not come except to steal, and to kill, and to destroy. I have come that they may have life, and that they may have it more abundantly.

Romans 9:20-21
But indeed, O man, who are you to reply against God? Will the thing formed say to him who formed it, "Why have you made me like this?" Does not the potter have power over the clay, from the same lump to make one vessel for honor and another for dishonor?

2 Timothy 3:5
Having a form of godliness, but denying the power thereof: from such turn away.

2 Corinthians 13: 5
Examine yourselves, to see whether you are in the faith. Test yourselves. Or do you not realize this about yourselves, that Jesus Christ is in you?—unless indeed you fail to meet the test!

1st John 3: 11-15
For this is the message that you have heard from the beginning, that we should love one another. We should not be like Cain, who was of the evil one and murdered his brother. And why did he murder him? Because his own deeds were evil and his brother's righteous. Do not be surprised, brothers, that the world hates you. We know that we have passed out of death into life, because we love the brothers. Whoever does not love abides in death. Everyone who hates his brother is a murderer, and you know that no murderer has eternal life abiding in him.

Matthew 5:38-40
"You have heard that it was said, 'An eye for an eye and a tooth for a tooth.' But I tell you not to resist an evil person. But whoever slaps you on your right cheek, turn the other to him also. If anyone wants to sue you and take away your tunic, let him have your cloak also.

John 10:27
My sheep hear My voice, and I know them, and they follow Me.

John 3:3
Jesus answered and said to him, "Most assuredly, I say to you, unless one is born again, he cannot see the kingdom of God."

Matthew 7:23
And then I will declare to them, 'I never knew you; depart from Me, you who practice lawlessness!'

Ephesians 6:1-3
Children, obey your parents in the Lord, for this is right. "Honor your father and mother," which is the first commandment with promise: "that it may be well with you and you may live long on the earth."

Genesis 2: 24
Therefore a man shall leave his father and mother and be[a] joined to his wife, and they shall become one flesh.

1 Corinthians 11:3
But I want you to know that the head of every man is Christ, the head of woman is man, and the head of Christ is God.

James 4: 1-3
Where do wars and fights come from among you? Do they not come from your desires for pleasure that war in your members? You lust and do not have. You murder and covet and cannot obtain. You fight and war. Yet you do not have because you do not ask. You ask and do not receive, because you ask amiss, that you may spend it on your pleasures.

Ephesians 6:4
And you, fathers, do not provoke your children to wrath, but bring them up in the training and admonition of the Lord.

Proverbs 22:6
Train up a child in the way he should go,
And when he is old he will not depart from it.

Matthew 22:37
Jesus said to him, "'You shall love the Lord your God with all your heart, with all your soul, and with all your mind.'

1 John 2:15
Do not love the world or the things in the world. If anyone loves the world, the love of the Father is not in him.

Matthew 3:17
And suddenly a voice came from heaven, saying, "This is My beloved Son, in whom I am well pleased."

Psalm 18:2
The Lord is my rock and my fortress and my deliverer;
My God, my strength, in whom I will trust;
My shield and the horn of my salvation, my stronghold.
Show more