Cruise & ballistic missiles in Ukraine - effectiveness, lessons (and are the Russians running out?)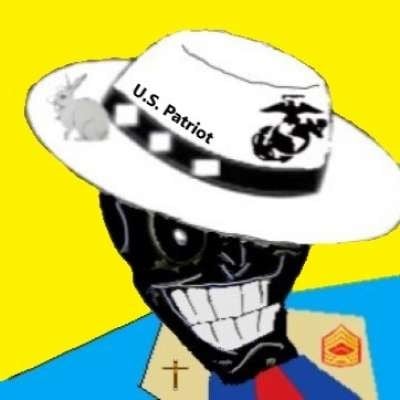 Russia (and the USSR before it) has always placed great emphasis on its missile and rocket forces. Whether the threat to be countered was NATO aircraft, shipping, or ground targets, the Russian military has always looked to relatively advanced missile systems as the answer.

And so, when the February invasion opened, many observers expected Russia to commence its campaign with a barrage of modern cruise and ballistic missiles, the famous Kalibr and Iskander missiles, destroying Ukrainian command and communications infrastructure. Instead, what followed was a relatively limited campaign the achieved, at best, the temporary suppression of the Ukrainian air forces and air defences.

As the war evolved however, Russia broadened its list of targets and started inflicting a greater toll on Ukrainian targets. For their part, the Ukrainians introduced their own new family of missiles - the GLMRS of HIMARS fame.

In this video I look at that initial missile campaign, the way the campaign evolved subsequently, and what lessons other countries might take from the war to date. I also address the question of sustainability - is Russia running out of these precision munitions, and to what extent do their production facilities have the ability to compensate.

One thing I do want to say as well, is that while I try and take a reasonably detached look at issues like this, I want to make clear that discussing the performance of these systems shouldn't take away from recalling the very real human impact of their use, particularly against civilian targets or in built up areas.

Apologies for the late upload - wasn't well earlier this week and it pushed my recording window back.

Patreon:
https://www.patreon.com/PerunAU

Timestamps:
00:00:00 -- Opening Words
00:00:31 -- Russia's Most Feared Conventional Weapons
00:01:57 -- What Am I Covering?
00:02:45 -- Doctrine & History
00:03:03 -- Historic Aerospace Talent
00:04:25 -- Soviet Rocketry and Missile Programs
00:05:42 -- Rocketry as a Response
00:08:14 -- A Rocket and Missile Force
00:09:14 -- Doctrine and Usage
00:10:41 -- The Competing Forces
00:10:58 -- The Cutting Edge
00:13:31 -- The Kalibr Showpiece
00:15:11 -- The Old
00:16:34 -- The Improvised
00:18:47 -- Ukraine - the Old, the New, and yet to come
00:22:08 -- Missile Use In Ukraine
00:22:16 -- The Opening Salvos
00:24:22 -- Escalation
00:25:42 -- Send in the Museum Pieces
00:27:52 -- Note on Targeting
00:30:15 -- The Rebuttal
00:33:13 -- Performance Observations
00:33:28 -- Reliability and Performance
00:36:50 -- Targeting and Accuracy
00:41:18 -- Ukrainian use of GMLRS
00:43:59 -- Sustainability?
00:44:08 -- "They're running out"
00:45:39 -- Evaluating the Thesis
00:49:35 -- Production Capacity
00:52:53 -- So is this Sustainable?
00:54:54 -- Lessons for the others
00:55:03 -- ISR is Central
00:57:14 -- Consumption Rates
00:58:42 -- Capability Requirements
01:01:45 -- Potential Importance
01:03:13 -- Conclusion
01:04:34 -- Channel Update

Sources
(incomplete due to late upload, check back in 24-48hrs for more):

Ukrainian and Russian missile strengths:
Various (primarily MB 2021 as always)

Russian doctrine on the use of SSMs:
https://armypubs.army.mil/epubs/DR_pubs/DR_a/pdf/web/tc7_100x2.pdf

Russians claiming use of Onyx ASM against ground targets:
https://tass.com/defense/1456649

Missed Targets: the Struggles of Russia's Missile Industry - Maxim Starchak (CEPA)
https://cepa.org/missed-targets-the-struggles-of-russias-missile-industry/#:~:text=The%20company%20produces%20about%20100,missiles%20for%20the%20Iskander%20system.

Russia and strategic non-nuclear deterrence -Capabilities, limitations and challenges (by Valeriy Akimenko - Chatham House)
https://www.chathamhouse.org/2021/07/russia-and-strategic-non-nuclear-deterrence/russias-strategic-non-nuclear-deterrent

Partial compilation of KH-22 strikes:
https://www.19fortyfive.com/2022/06/why-russia-is-using-old-kh-22-aircraft-carrier-killer-missiles-to-hit-ukraine/

Video of air launch of KH-22 against Ukraine
https://www.thedrive.com/the-war-zone/we-may-have-our-first-sight-of-a-russian-bomber-launching-missiles-at-ukraine

Reference to US claims on Russian missile failure rates:
https://www.businessinsider.com/us-intel-suggests-many-of-russias-missiles-fail-reports-2022-5

Key Caveat:
There is one golden caveat for this one - as coverage of the ongoing war, this video suffers from all the usual caveats around data and source quality. The only people who fully understand the decisions being made in the Ukrainian and Russian HQs are the people who are there. I am just doing the best I can with the information available to me.

All claims here should be treated as speculative in nature, and may well be displaced as additional information comes to light.
Show more