COVID Can't Stop 250,000+ Sturgis Bike Rally: 'We the People' (2020)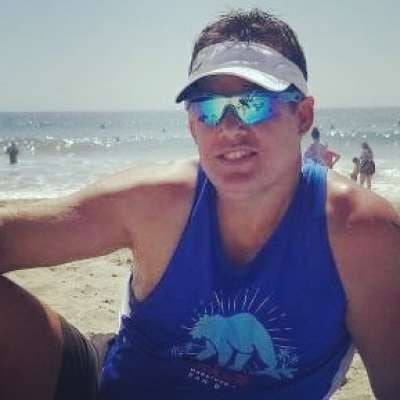 DarylLawsonLive.com

No masks required as 250,000 expected at 10-day Sturgis Motorcycle Rally. Here's what to know.
https://www.msn.com/en-us/news..../us/no-masks-require

One of the largest events since the beginning of the pandemic has begun in South Dakota: More than 250,000 people are expected at the iconic Sturgis Motorcycle Rally.

That's scaled down from previous years, where about half-a-million people have descended on the city of about 7,000 for an event that has developed a reputation as an anything-goes festival.

While the 80-year tradition isn't as raucous as it once was, festivalgoers will be largely free of social distancing restrictions common elsewhere in the country during this year's 10-day festival.

Bikers flocking to the small town from around the country won't face quarantining requirements if they are from a coronavirus hot spot.

And masks? They're encouraged – not required.

So far, few people are heeding that encouragement, according to Associated Press reports from Friday and Saturday.

Many who rode their bikes into Sturgis on Friday expressed defiance at the rules and restrictions that have marked life in much of the world during the pandemic.

"Screw COVID," read the design on one T-shirt being hawked. "I went to Sturgis."

Local officials have made efforts to scale down the event, but some expect restriction-weary bikers to flock to Sturgis in large numbers.

"It's the biggest single event that's going on in the United States that didn't get canceled," said Rod Woodruff, who operates the largest campground and concert venue that lies outside the bounds of the city.

"A lot of people think it's going to be bigger than ever."

In addition to normal concerns about crime, many locals are worried the huge crowds and lack of social distancing rules will lead to an unmanageable outbreak of COVID-19.

What is Sturgis?
The rally may be known for rowdy, drunken and naked shenanigans, but in recent years longtime attendees complain it has lost its edge.

First-time visitors might be excused for thinking the rally isn't much more than an excuse to create one of the world's largest open-air shopping malls. There's usually corporate sponsorships, licensed T-shirt vendors, insurance companies and lawyers.

Most attendees in recent years are professionals with too much to lose if they get arrested. The top three professions at Sturgis are doctors, lawyers and accountants, city officials have said in previous years.

That's translated to big money for the local economy. Last year, the rally brought in about $1.3 million in tax revenue for South Dakota, according to the state Department of Revenue.

What is it like at the Sturgis Motorcycle Rally right now?
The scene Saturday looked much like past years, with throngs of maskless bikers packing the streets.

Motorcyclist Kevin Lunsmann, 63, rode more than 600 miles to the rally from Big Lake, Minnesota, with several friends. Lunsmann, who has attended the event every year since 2003, said he was "somewhat" concerned about the coronavirus, but not enough to miss the 80th anniversary.

The crowds of people and rows of bikes did surprise him, though. He said there was no difference from previous years "other than a few people wearing masks." While Lunsmann was avoiding the bars and nightclubs this year, many others were not. They were filled with revelers as the sun set Friday.

"Everybody's still partying hardy," Lunsmann said.

Bob Graham, 71, was one of the few people wearing masks as he walked along Main Street. "We don't want the virus. We want to come up here a few more years yet," Graham said.

Graham made his 36th annual trip to Sturgis from Central City, Nebraska, with his wife, calling it "kind of like our therapy for the year."

Bible verses
2Co_3:17  Now the Lord is that Spirit: and where the Spirit of the Lord is, there is liberty.

Deu 30:19 "Today I have given you the choice between life and death, between blessings and curses. Now I call on heaven and earth to witness the choice you make. Oh, that you would choose life, so that you and your descendants might live!

Mar_11:22  And Jesus answering saith unto them, Have faith in God.

2Ti 1:7 For God has not given us a spirit of fear and timidity, but of power, love, and self-discipline.
Show more